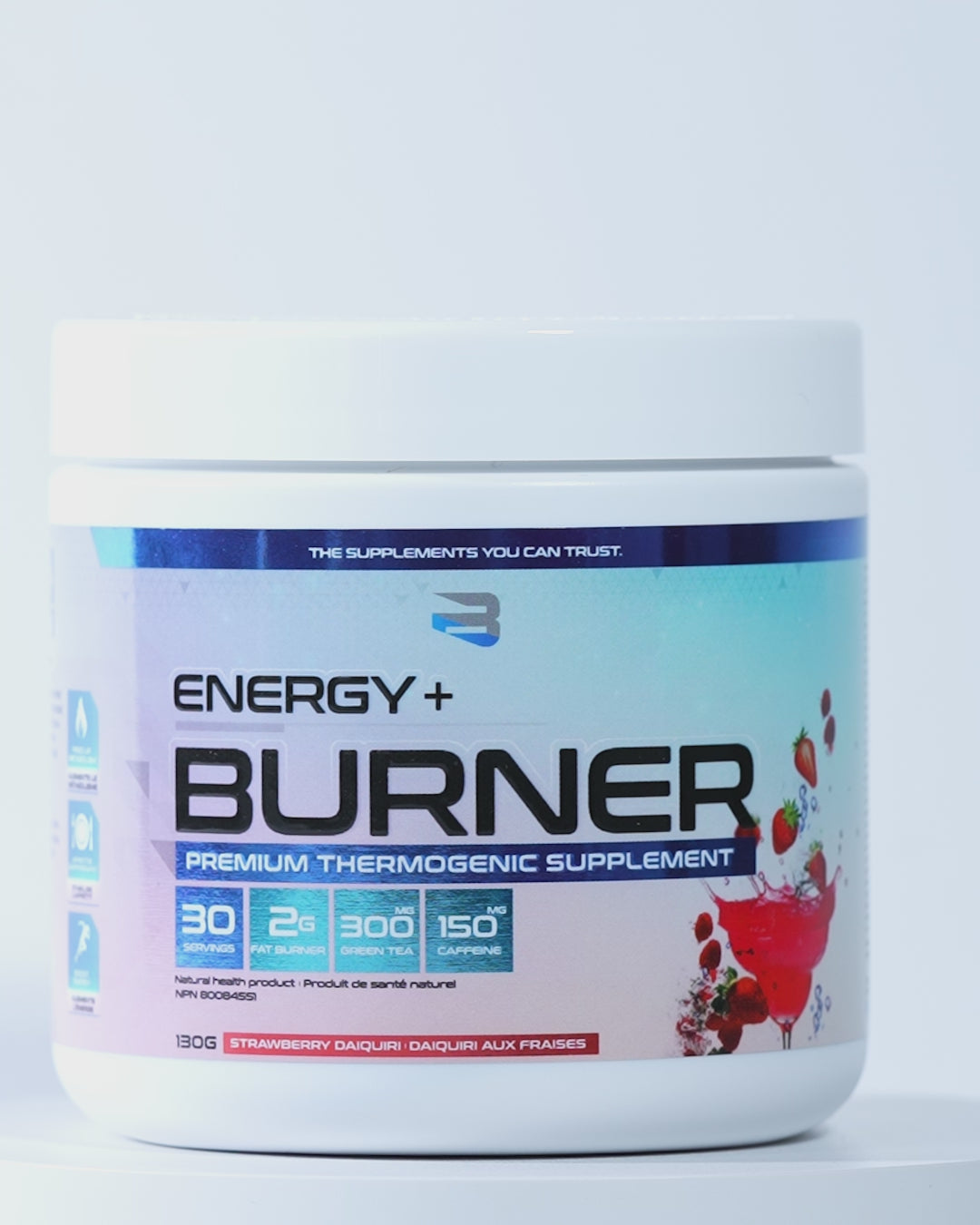 Energy + Burner
---
Energize, Crush Cravings & Ignite Fat-Loss!
🔥 Helps stimulate fat-loss
🍫 Reduces cravings
⚡️ Increases focus and energy
✅ Yes if

▪️ You want to stimulate fat loss even more during your workouts
▪️ You need help reducing your cravings
▪️ You want to feel more energized throughout the day

❌ No if

▪️ You don't want to lose weight
▪️ You don't tolerate stimulants or caffeine

Bye-bye fat, Hello abs! This product is designed to help stimulate fat loss, reduce cravings and increase focus and energy.
💪 Workouts days

▪️ Pre workout or Pre-Cardio: 1 serving 15-20 minutes before your workout

🥶 When I don't workout?

▪️ At any moment during the day when you need a little energy boost. We recommend using it as a coffee & energy drinks replacement.

⛔️ Caution

▪️ Do not use 4-6 hours before bedtime
▪️ Please start with 1/2 scoop to assess sensitivity before using full dosage.
ℹ️ 30x Servings

ℹ️ Allergens
▪️ Vegan friendly
▪️ Gluten-Free
▪️ Peanut-Free
▪️ Lactose-Free
▪️ Soy-Free
▪️ Sugar-Free

ℹ️ Non-Medicinals ingredients:
Natural & Artificial flavors, Citric Acid, Sucralose, FD&C
Supplements Facts - Energy+Burner
This product has no reviews yet.