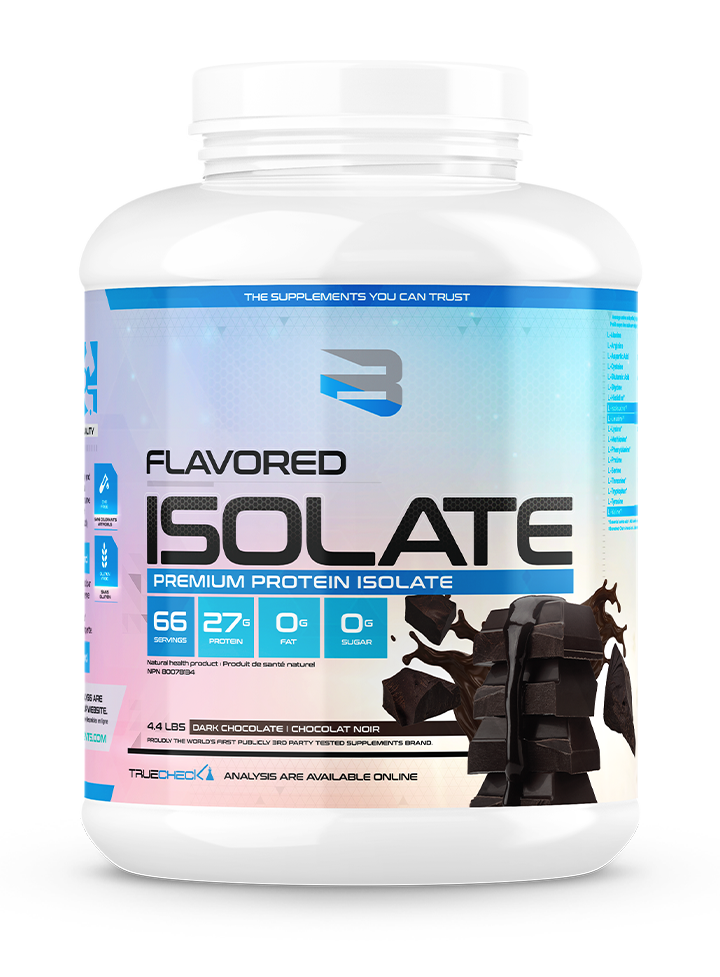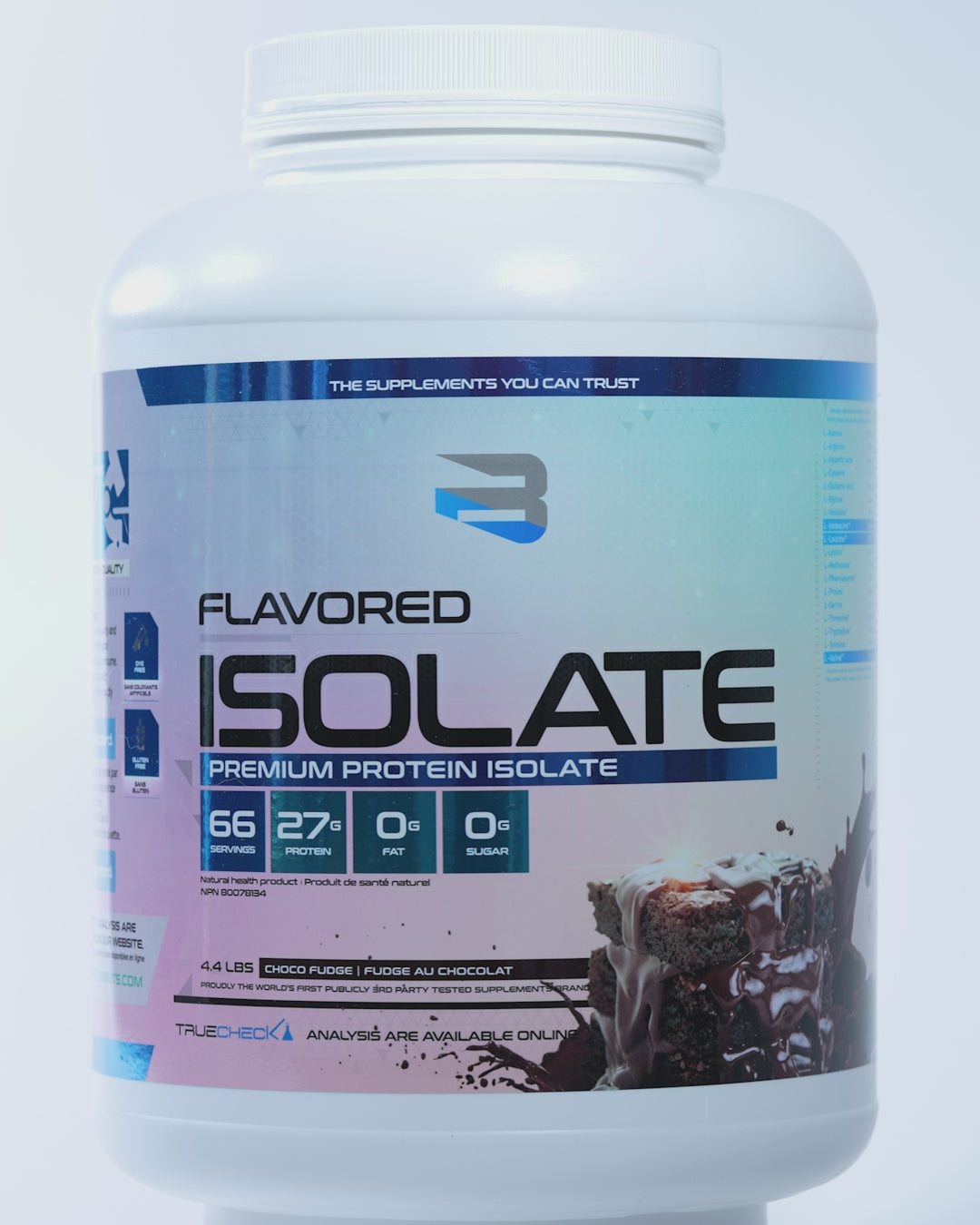 Protein Isolate
---
Supercharge your day and amplify your workouts!
A convenient powerhouse of energy and essential amino acids designed to fuel your strength, enhance muscle growth, and accelerate recovery.
Our protein powder can be effortlessly mixed into your favourite smoothies, shakes, or baked goods for a delicious and practical way to fuel your day. With its rich and creamy taste, you'll forget you're drinking a protein supplement!
✅ Yes if
▪️ You need to increase the amount of protein you eat
▪️ You want a quick and easy snack
▪️ You are lactose intolerant
▪️ You want a protein powder that has a very high level of purity

❌ No if
▪️ You are allergic to any milk product
▪️ You are already getting enough protein from regular nutrition

Everything you love about our transparent protein and flavour packs is all mixed together! Believe isolate protein is the first-ever publicly 3rd party tested protein powder which assures you that you are getting what you pay for. Whether you want to improve recovery, boost strength, add muscle, or get shredded - this is for you.
📌 Daily

▪️ 1-2 servings can be used post-workout, as a snack, or as a meal replacement
▪️ Can be added to regular food like oats, greek yogurt, cream of rice, etc.
▪️ Can be used in recipes like muffins, pancakes, etc.
ℹ️ Allergens
Gluten-Free, Peanut-Free, Soy-Free, Dye-Free
& added Sugar-Free
*Choco Peanut Butter flavor contains artificial peanut flavor

ℹ️ Non-Medicinals ingredients
▪️ Chocolate Fudge: Cocoa, Natural & Artificial Flavor, Xanthan Gum, Sucralose
▪️ Vanilla Ice Cream: Natural & Artificial Flavor, Xanthan Gum, Sucralose
▪️ Banana Bread: Natural & Artificial Flavors, Xanthan Gum, Sucralose
▪️ Caramel Sundae: Natural & Artificial Flavor, Xanthan Gum, Himalayan Pink Salt, Sucralose
▪️ Cookies and Cream: Natural & Artificial Flavors, Xanthan Gum, Himalayan Pink Salt, Sucralose
▪️ Choco Peanut Butter: Natural & Artificial Flavors, Xanthan Gum, Himalayan Pink Salt, Sucralose