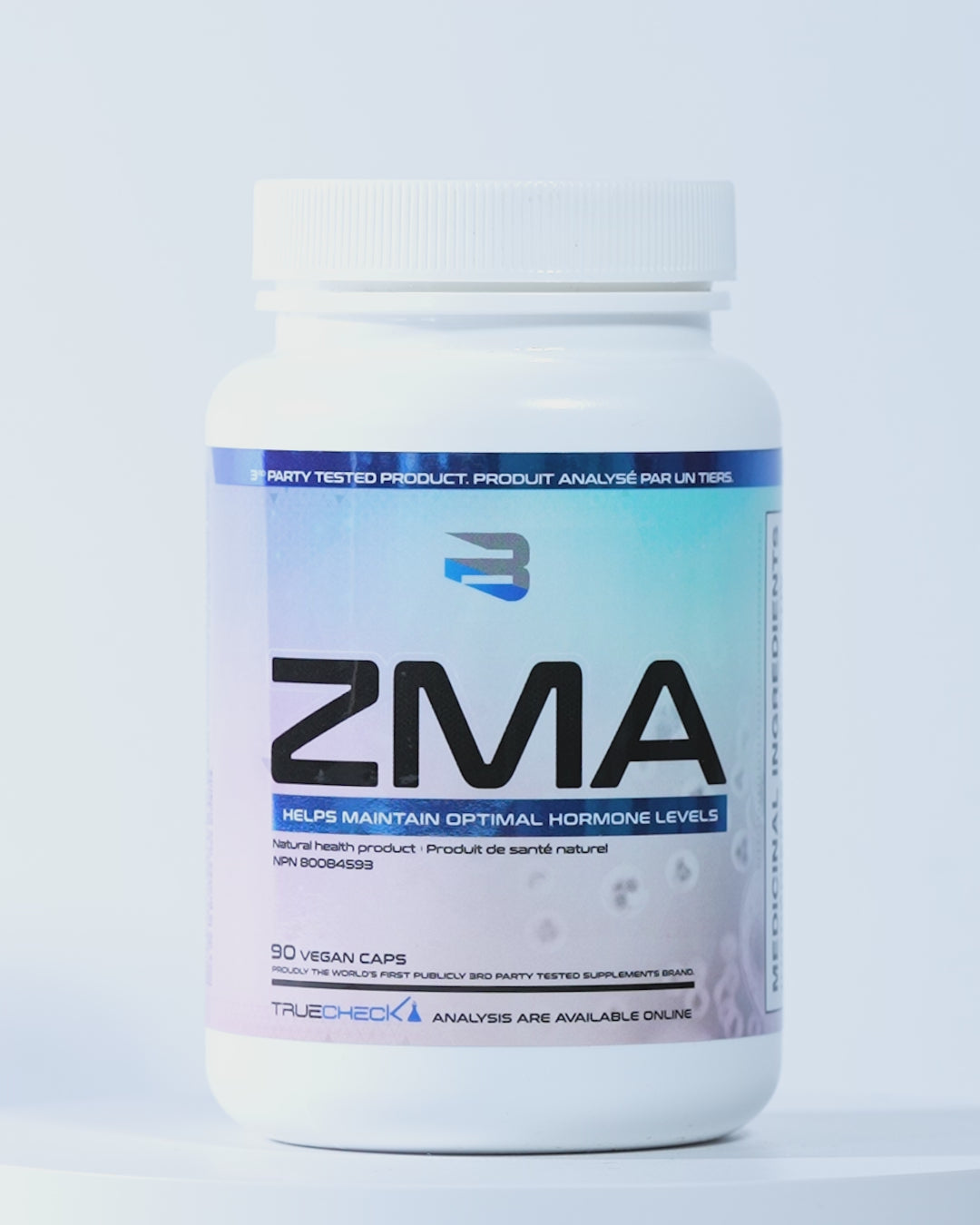 ZMA
---
Increase muscle mass and strength, improve sleep quality, and promote faster recovery time by taking ZMA, a scientifically formulated nutritional supplement containing Zinc and Magnesium.
Supplements Facts- ZMA
✅ Yes if

▪️ You want to increase testosterone production
▪️ You want to lose fat and gain muscle.
▪️ You want to strengthen your immune system
▪️ You want to help improve your hormonal balance
▪️ You want to lower your stress levels
▪️ You want to improve the quality of your sleep
▪️ You sometimes feel muscle spasms.


❌ No if

▪️ You are getting enough zinc and magnesium from your diet or by taking a supplement
📌 On a daily basis

▪️ Take 2-3 servings 30-60 minutes before going to bed.
ℹ️ 90x Servings

ℹ️ Allergens
▪️ Vegan friendly
▪️ Gluten-Free
▪️ Peanut-Free
▪️ Lactose-Free
▪️ Soy-Free
▪️ Sugar-Free
▪️ Dye-Free

ℹ️ Non-Medicinals ingredients:
Hypromellose, brown rice flour, leucine, magnesium stearate
ZMA
Sale price

$24.99
Regular price
(/)
This product has no reviews yet.