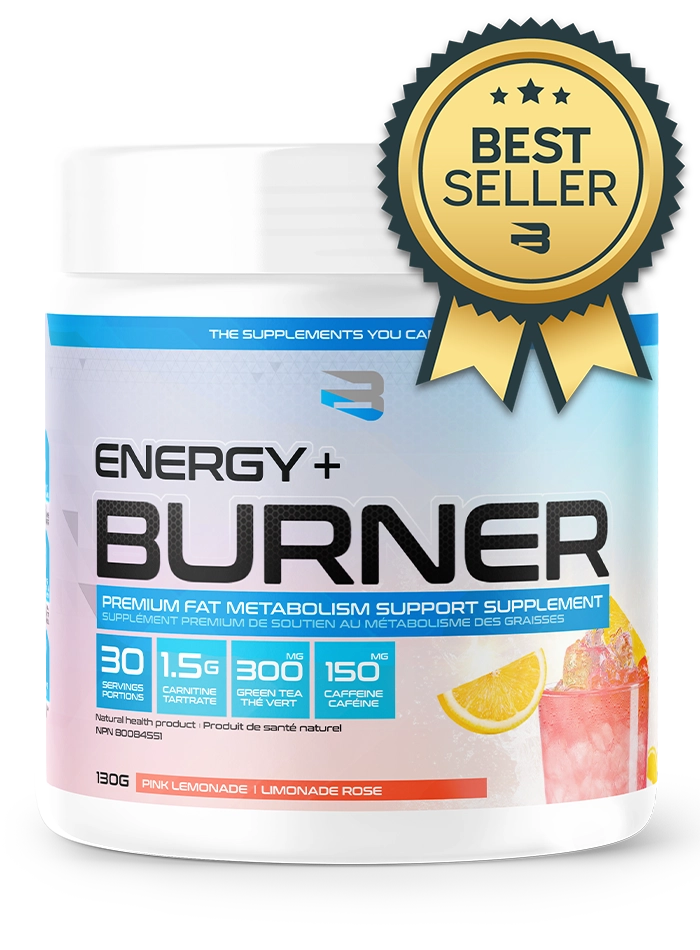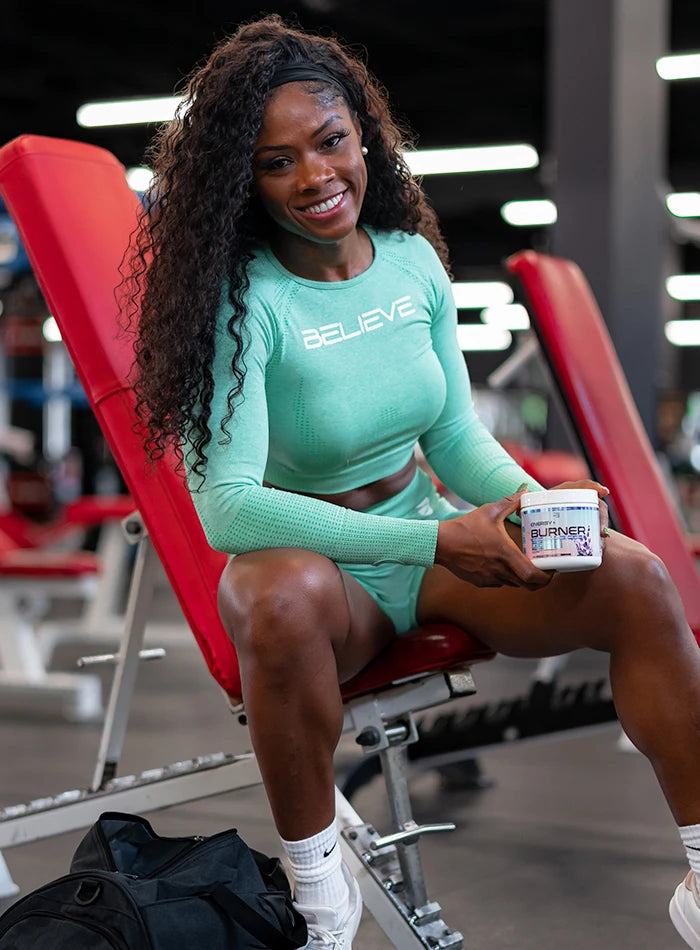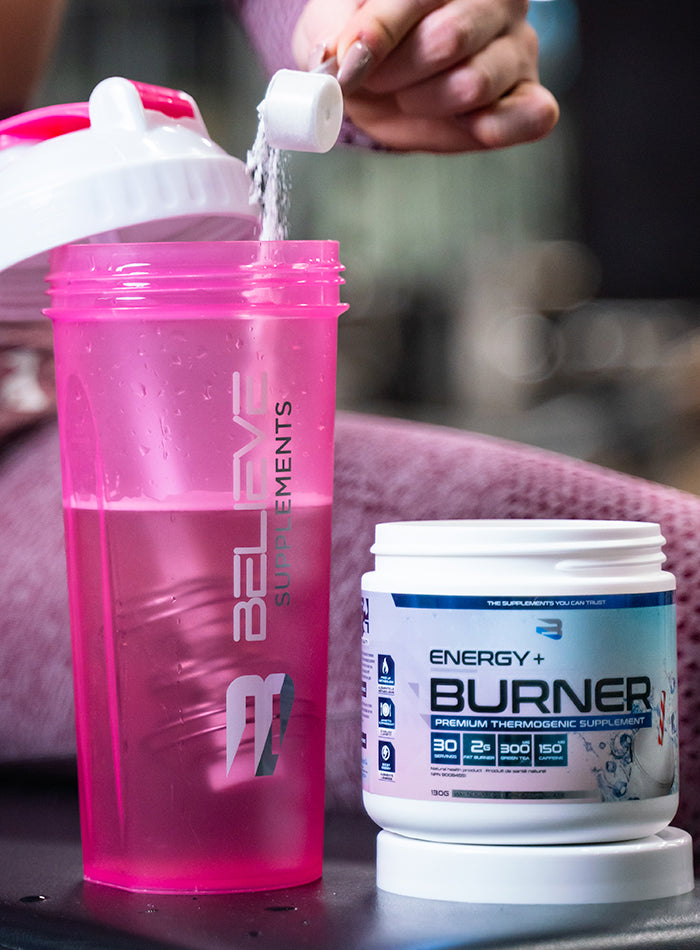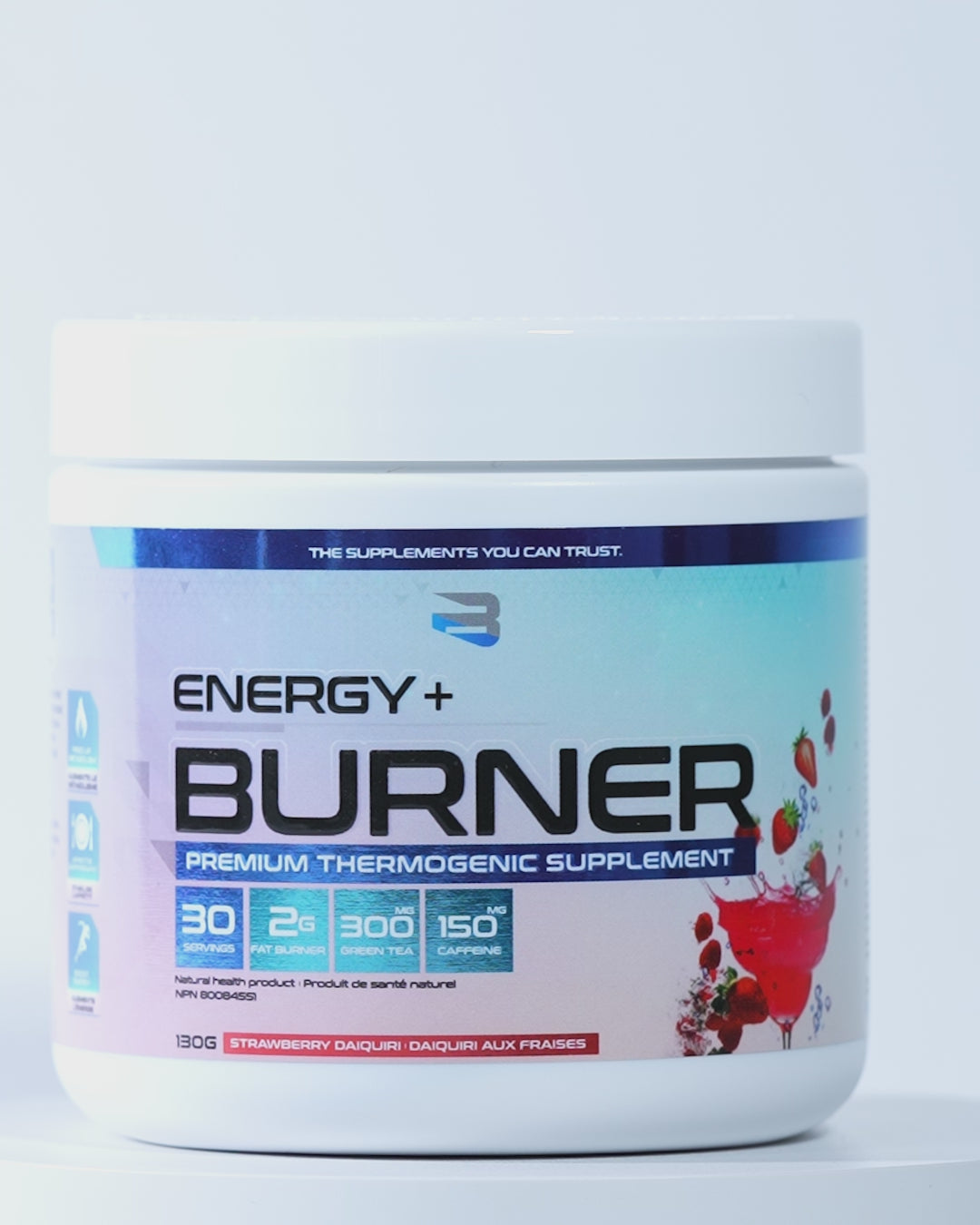 Energy + Burner
---
Energize & Ignite Fat Metabolism!
This product aids in fat metabolism, muscle recovery, and repair after resistance training. It also temporarily enhances alertness, intellectual performance, endurance, and reduces fatigue.

✅ Yes if

▪️ You're looking for a product that supports fat metabolism
▪️ You engage in resistance training and need assistance with muscle recovery
▪️ You participate in a resistance training program and need support for repairing your muscle tissues
▪️ You want a product that temporarily promotes alertness and wakefulness, and helps improve intellectual performance
▪️ You're seeking to temporarily boost your endurance, alleviate fatigue, and enhance your physical performance

❌ No if

▪️ You don't tolerate stimulants or caffeine

It supports fat metabolism and aids in muscle recovery by reducing tissue damage associated with resistance training. It also fosters the repair of muscle tissues for those engaged in such workout programs. Additionally, it temporarily boosts alertness, wakefulness and intellectual performance, while promoting endurance, alleviating fatigue and improving physical performance.
💪 Workouts days

▪️ Pre workout or Pre-Cardio: 1 serving 15-20 minutes before your workout

🥶 When I don't workout?

▪️ At any moment during the day when you need a little energy boost. We recommend using it as a coffee & energy drinks replacement.

⛔️ Caution

▪️ Do not use 4-6 hours before bedtime
▪️ Please start with 1/2 scoop to assess sensitivity before using full dosage.
▪️ This product doesn't replace sleep. Consult a healthcare practitioner if you have high blood pressure, glaucoma, or bladder instability, or if you're taking lithium. Avoid using with caffeine-containing products or health products that increase blood pressure. Consult a healthcare practitioner if you're pregnant, nursing, have liver issues, or iron deficiency.
ℹ️ 30x Servings

ℹ️ Allergens
▪️ Vegan friendly
▪️ Peanut-Free
▪️ Lactose-Free
▪️ Soy-Free
▪️ Sugar-Free

ℹ️ Non-Medicinals ingredients:
Natural & Artificial flavors, Citric Acid, Sucralose, FD&C