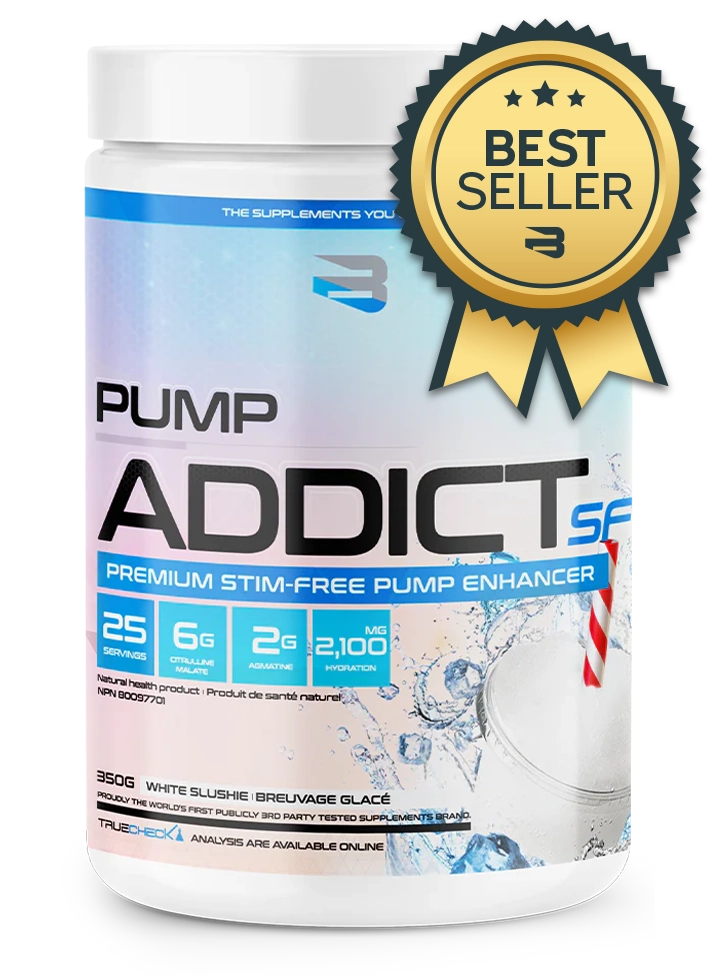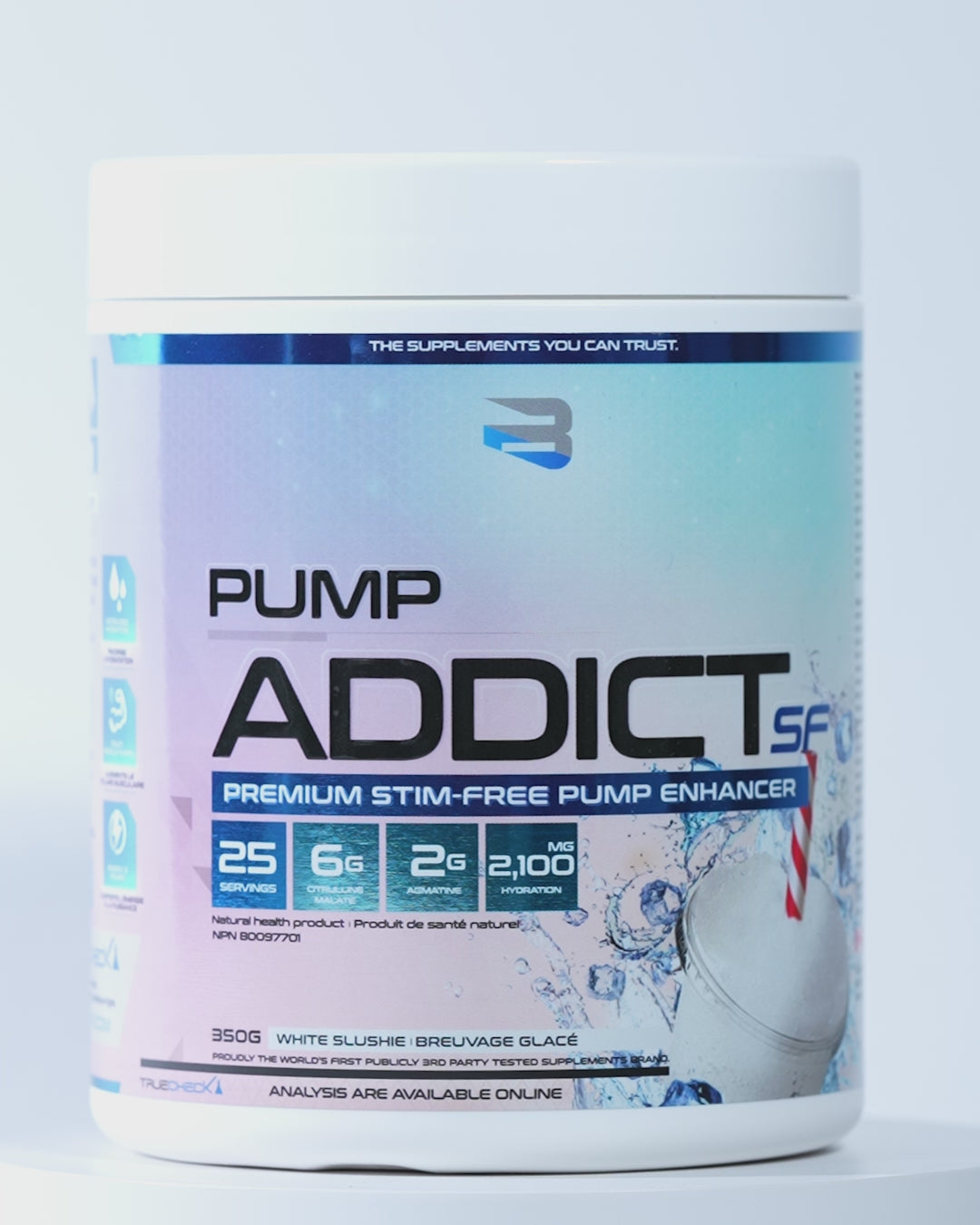 Stim-Free Pump Addict
---
Power Pumps Without Stimulants!
❌ ZERO Stimulant or Caffeine
🤯 The perfect pre-workout if you exercise later in the day
💪 Loaded with Electrolytes for Hydration and Energy
✅ YES IF

▪️ You want to feel the best Muscle Pumps of your life!
▪️ You want to build more muscle
▪️ You want to improve performance
▪️ You want a better mind-muscle connection
▪️ You workout within 6 hours of bedtime

❌ NO IF

▪️ You prefer a pre-workout with caffeine - check out Pre Fuel or Pump Addict
▪️ Your workouts are more oriented toward cardiovascular endurance or sports



Step into the realm of unchained power with Pump Addict SF! This pre-workout is a game-changer for those who demand intense, stimulant-free training sessions.

Expect UNPRECEDENTED muscle pumps and hydration that will keep you going strong. It's the perfect companion for late-night workouts or anyone who prefers to avoid stimulants. With Pump Addict SF, it's time to defy the odds and break through your barriers!
💪 Workout days
▪️ Pre-workout: 1 serving 15-30 mins before your workout

🥶 When I don't workout?
▪️ We don't recommend using it.


ℹ️ 25x Servings

ℹ️ Allergens
▪️ Vegan friendly
▪️ Gluten-Free
▪️ Peanut-Free
▪️ Lactose-Free
▪️ Soy-Free
▪️ Sugar-Free

ℹ️ Non-Medicinals ingredients: Natural & Artificial flavors, sucralose, citric acid, leucine, glycerol monostearate, Himalayan Pink Salt

ℹ️ Non-Medicinal Ingredients (Unflavored version): leucine, glycerol monostearate, Himalayan Pink Salt
Supplements Facts - Pump Addict SF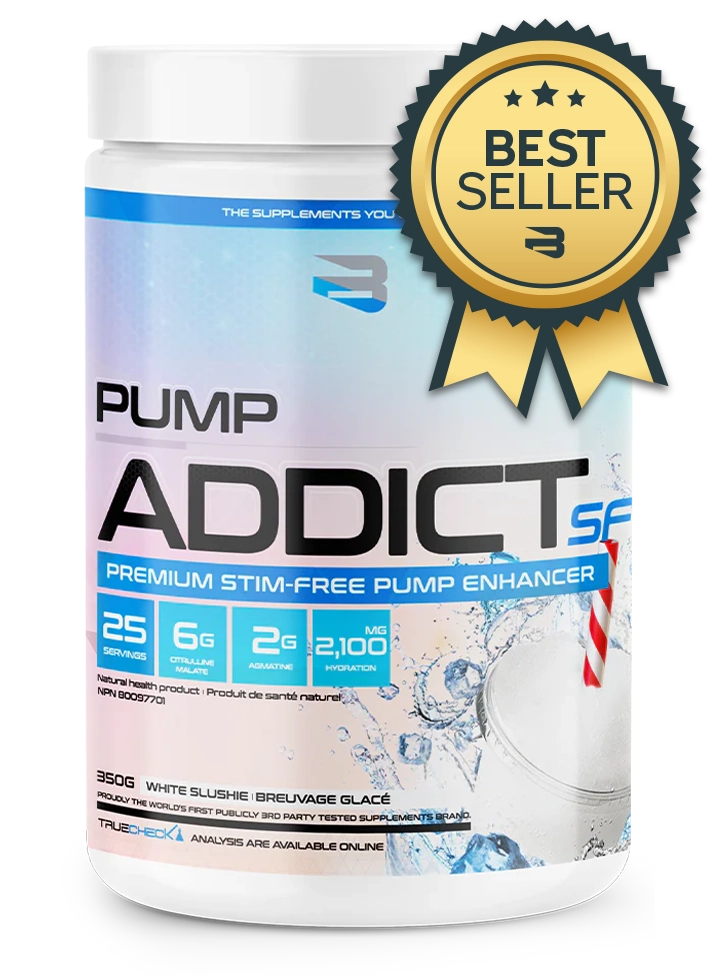 This product has no reviews yet.