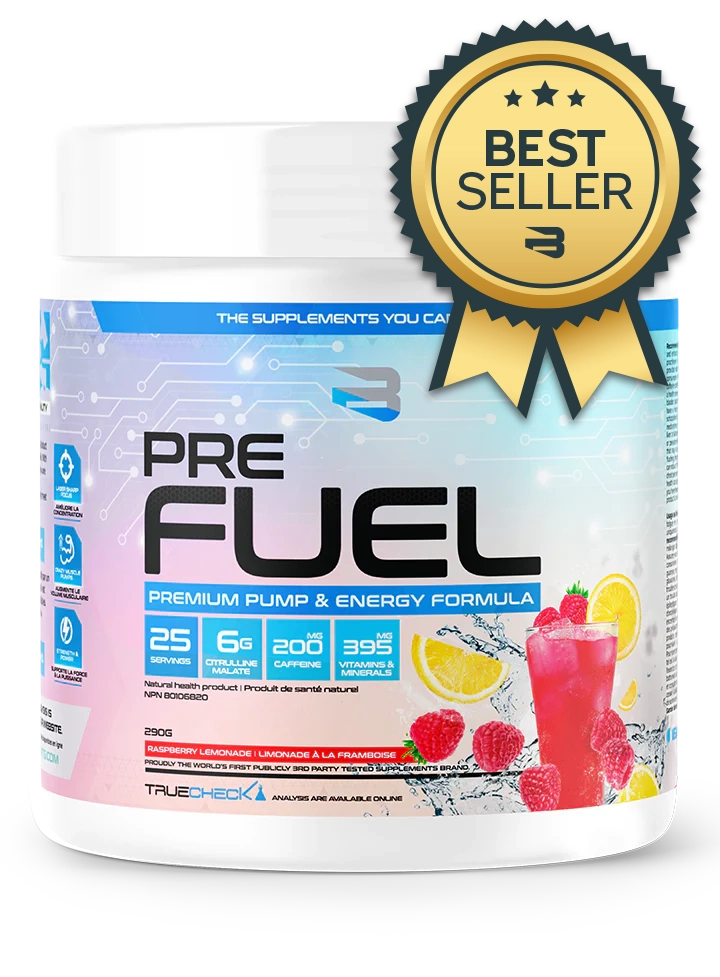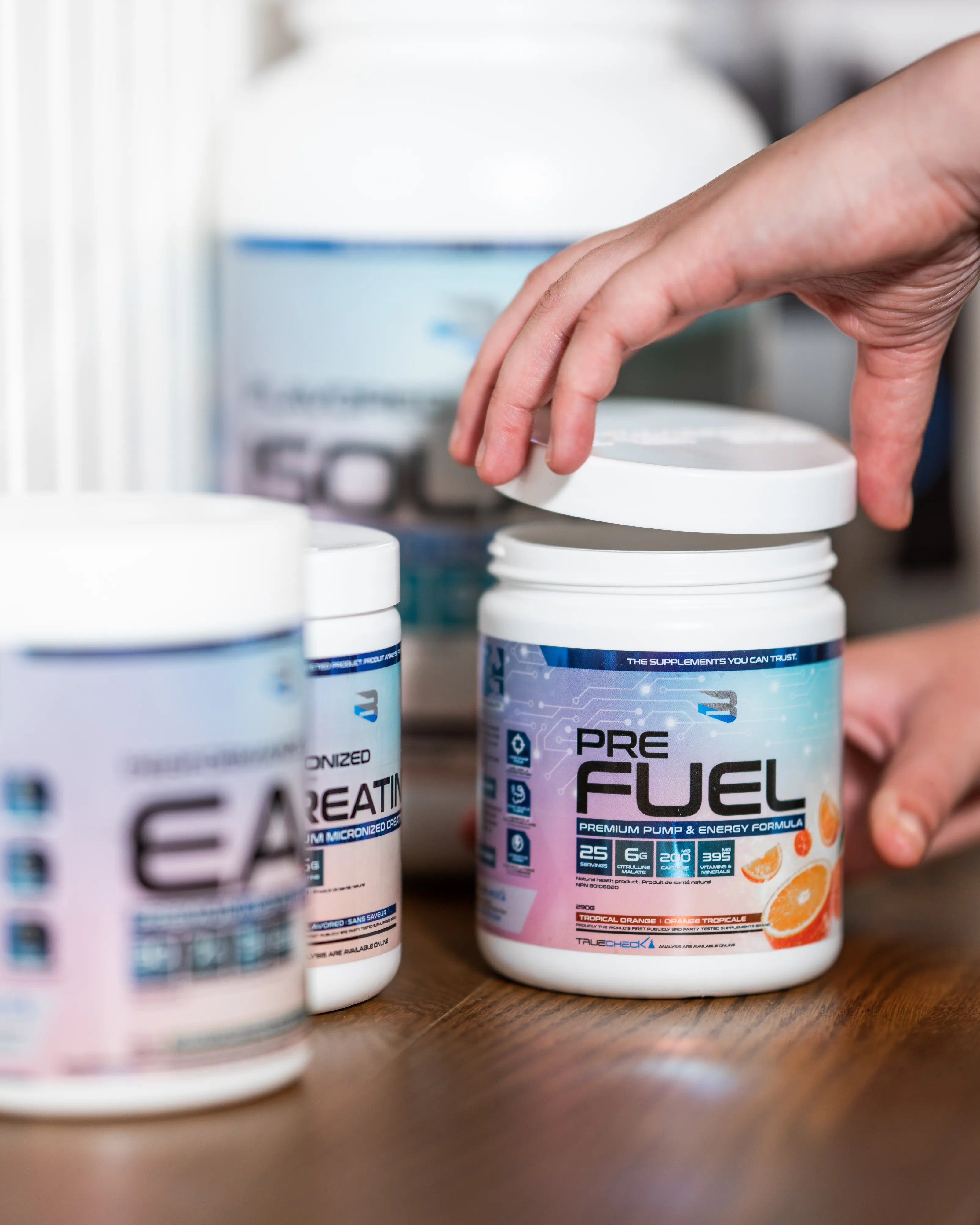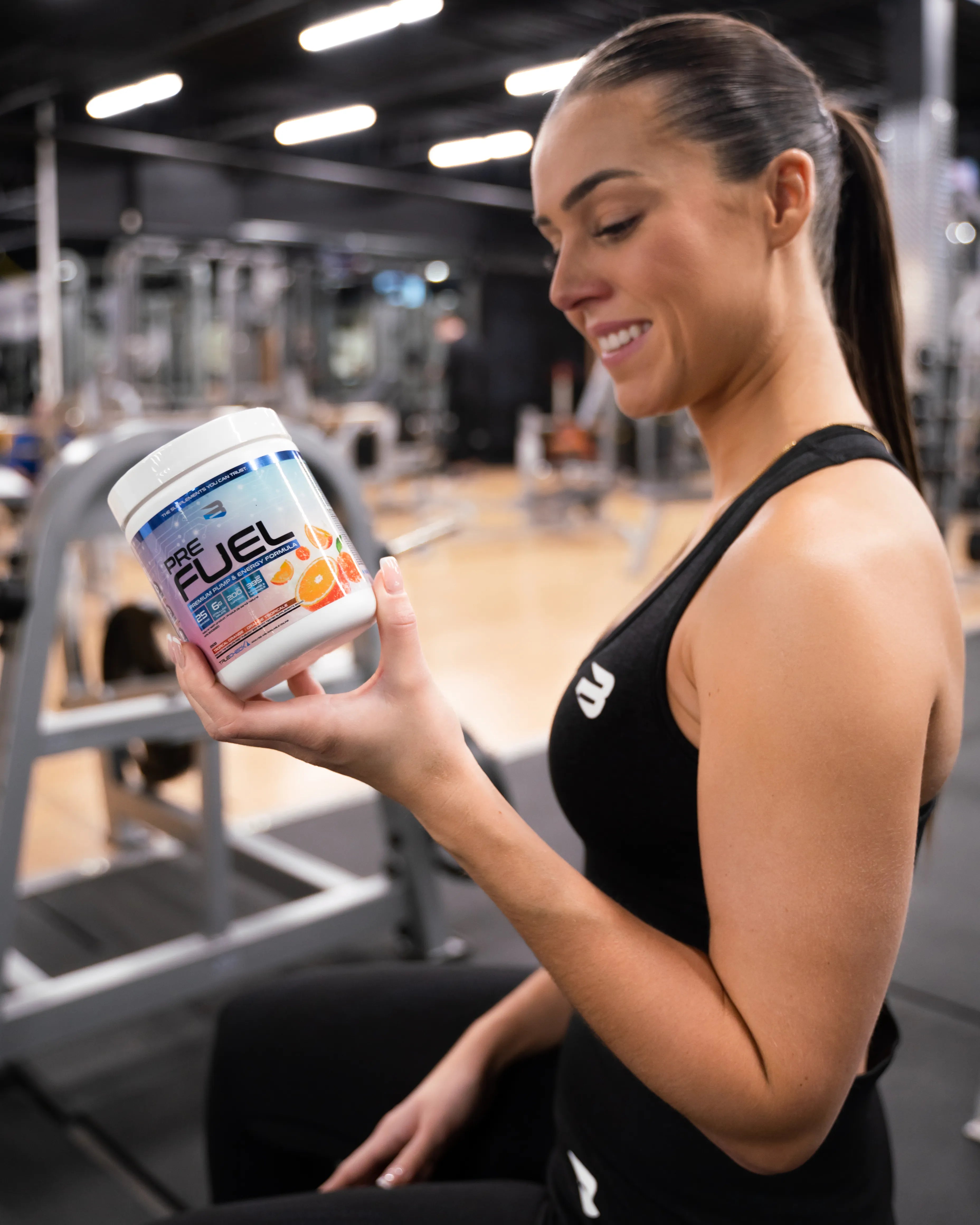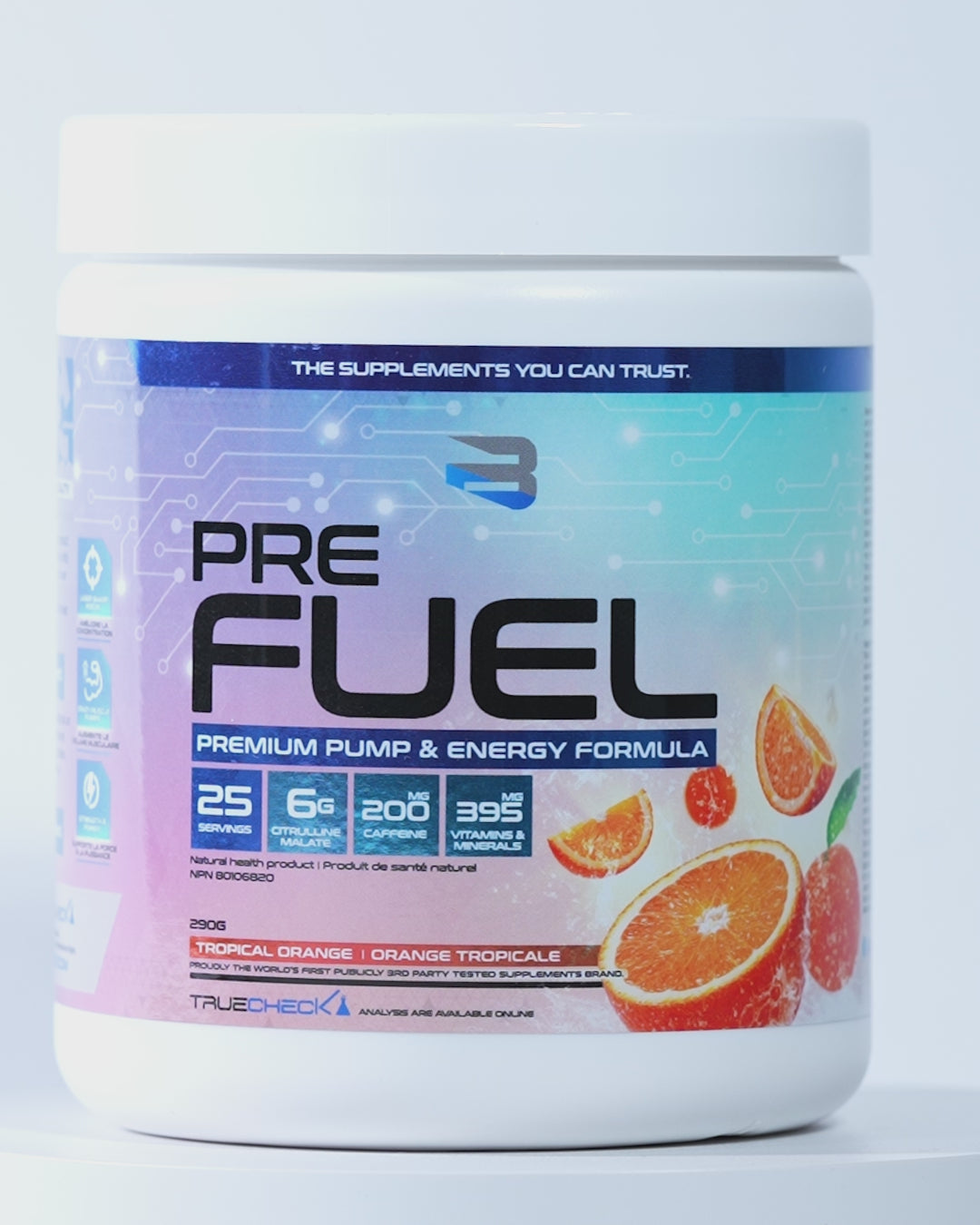 Pre Fuel
---
THE BEST "BANG FOR YOUR BUCK" PRE-WORKOUT!
☕️ 200mg of caffeine, equivalent to a medium Tim's
🎯 Laser Focus with added Alpha-GPC
💪 Increase Muscle Fullness
✅ Yes if

▪️ You want one of the most complete all-in-one pre workout
▪️ You want a mix pump, focus and energy during your workout
▪️ You want the BEST bang for your buck!

❌ No if

▪️ You have a very high tolerance to stimulants (You might prefer Pump Addict)
▪️ You do not want any stimulant in your pre-workout (You might prefer our Stim-Free pre-workout)

PRE FUEL gives you Laser Focus while improving Muscle Fullness & Endurance. Ingredients are combined in the perfect dosage to create THE MOST COMPLETE and AFFORDABLE all-in-one pre-workout on the market!
💪 Workouts days
▪️ Pre-workout: 1 serving 15-30 mins before your workout

🥶 When I don't workout?
▪️ We don't recommend using it.

⛔️ Please Note:
▪️ This product contains Caffeine and Alpha GPC, please do not use 4-6 hours before bedtime.
▪️ Not recommend for Sports
ℹ️ 25x Servings

ℹ️ Allergens
▪️ Vegan friendly
▪️ Gluten-Free
▪️ Peanut-Free
▪️ Lactose-Free
▪️ Soy-Free
▪️ Sugar-Free
▪️ Dye-Free

ℹ️ Non-Medicinals ingredients:
Natural & Artificial flavors, Citric Acid, Sucralose, Leucine, Calcium Silicate
Supplements Facts - Pre Fuel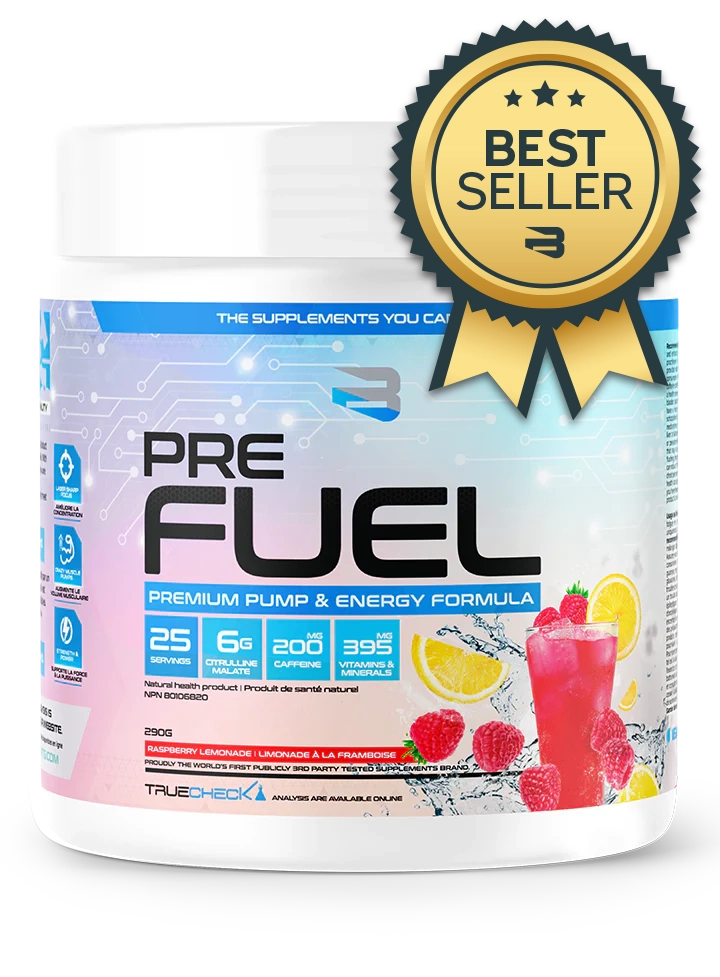 Pre Fuel
Sale price

$39.99
Regular price
(/)
This product has no reviews yet.