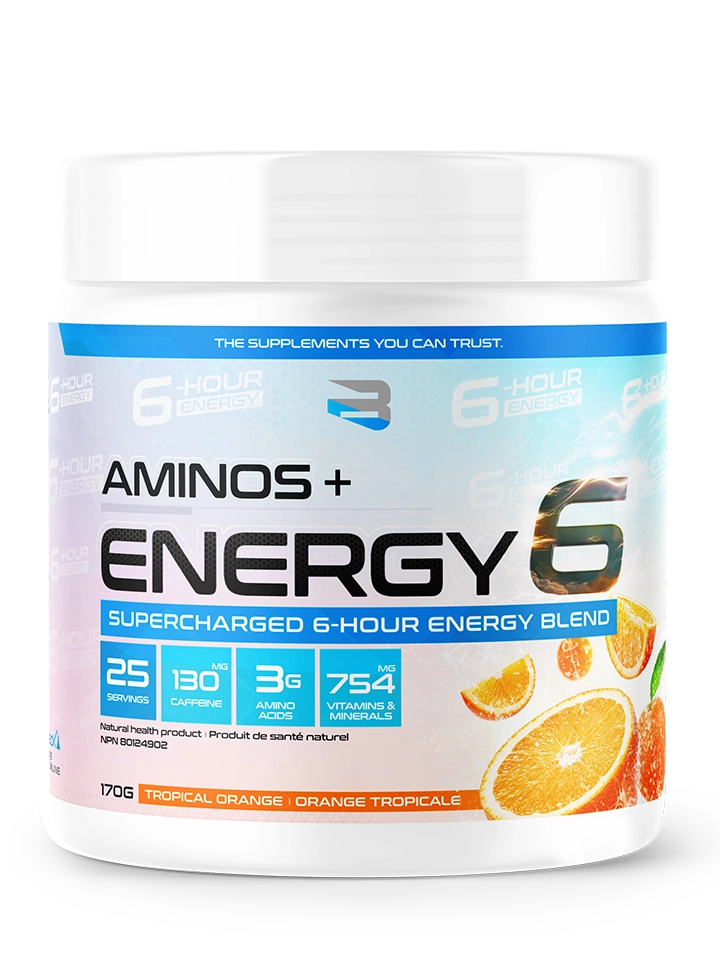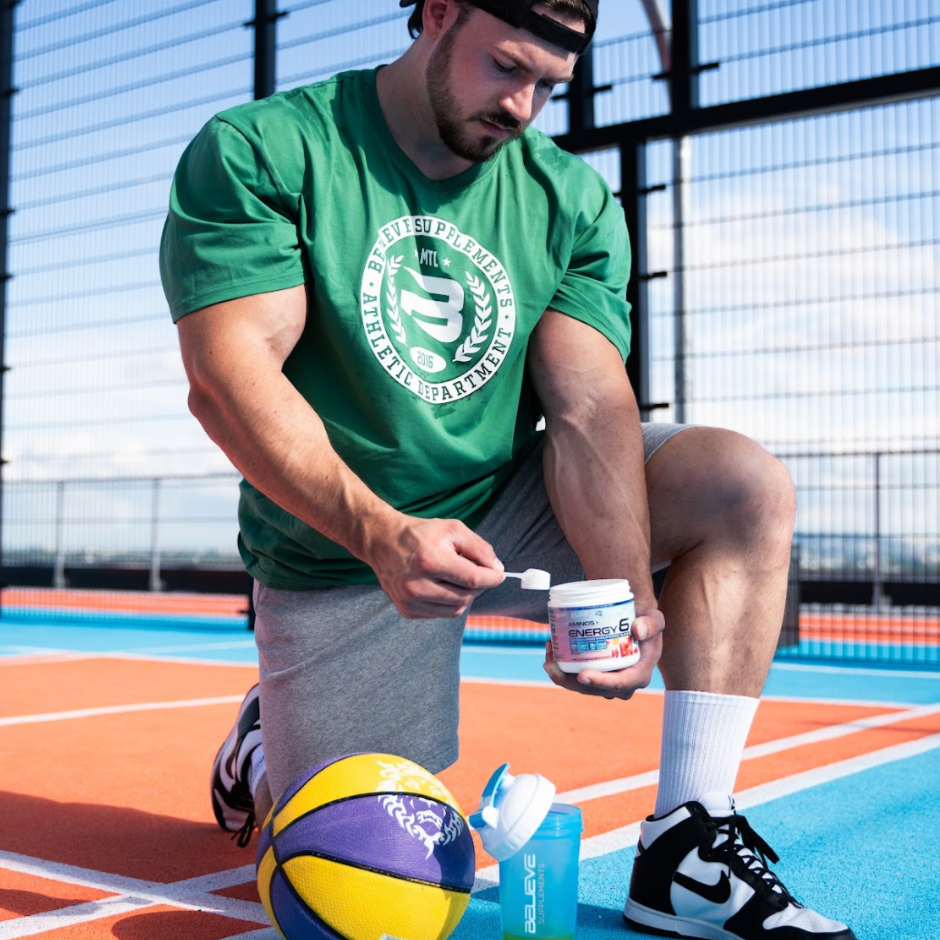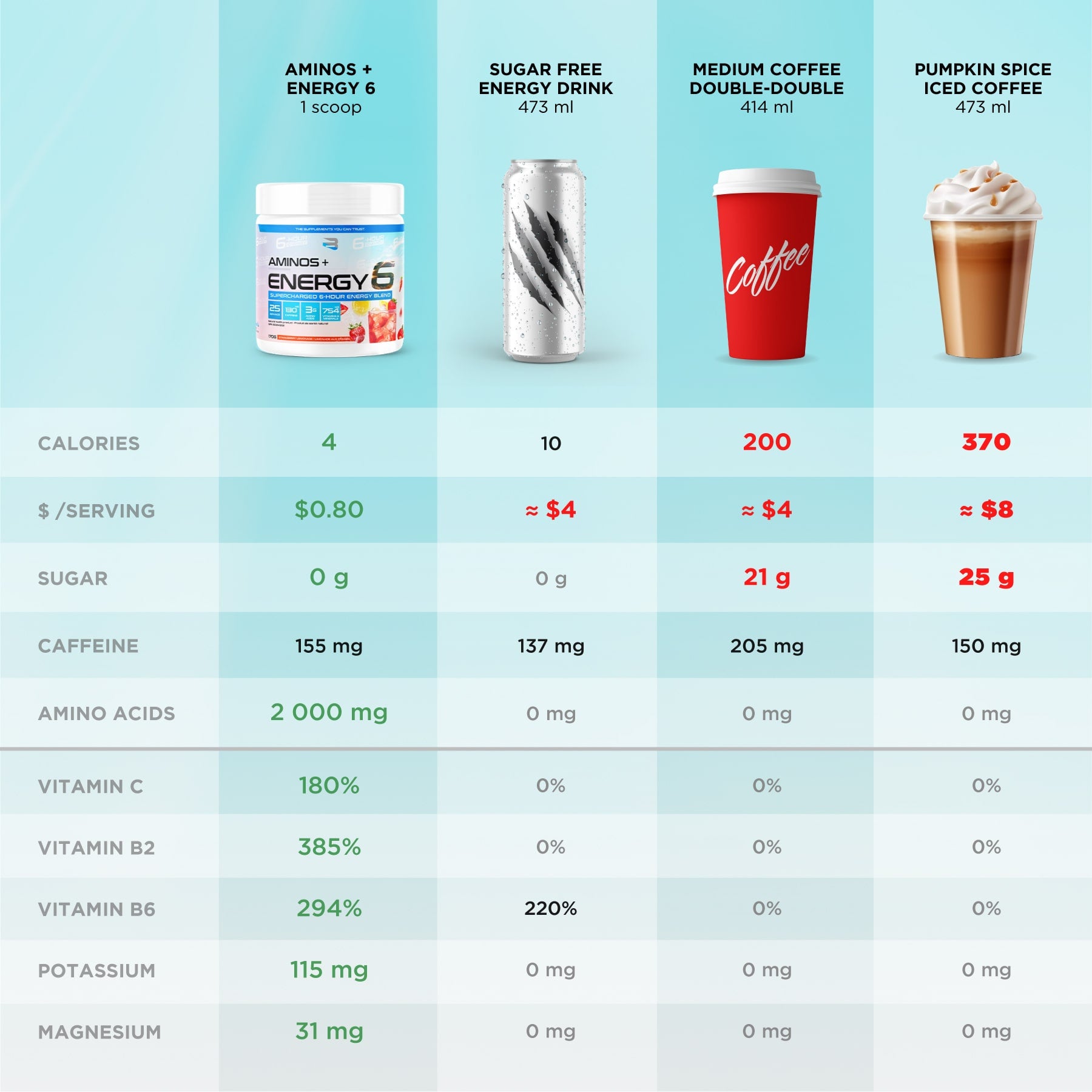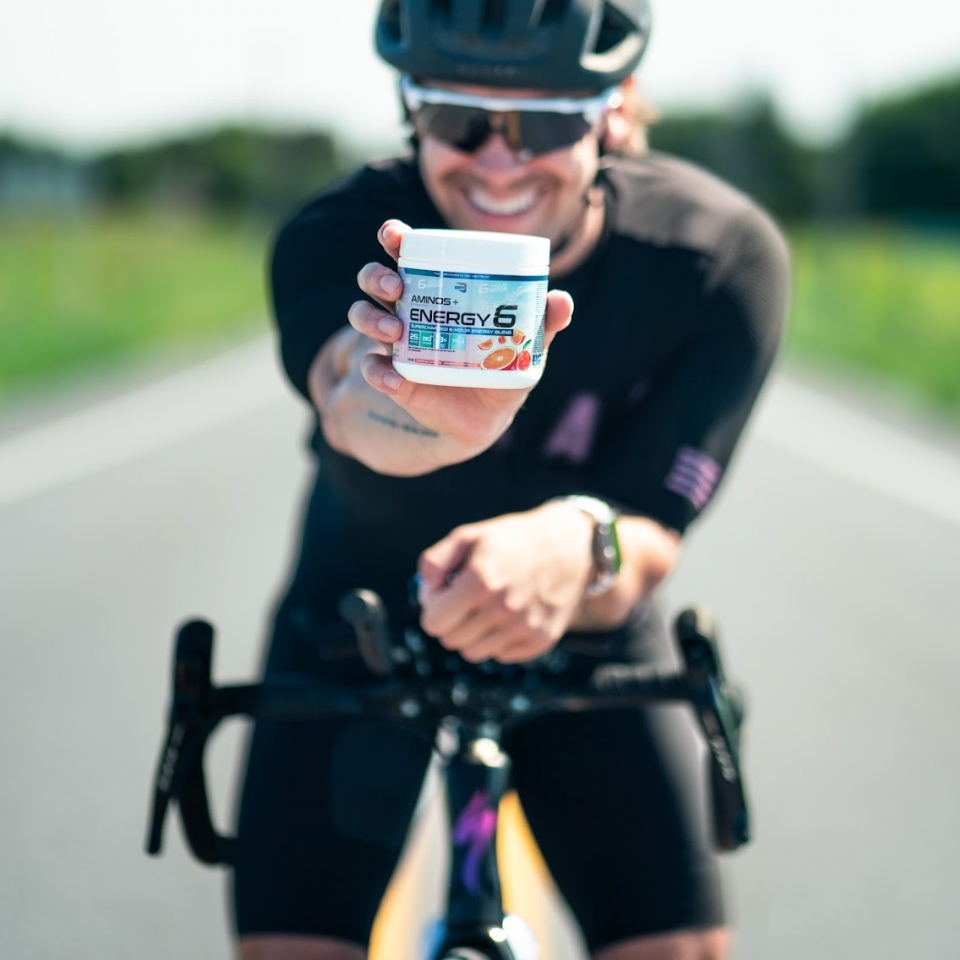 Aminos + Energy6
---
6-HOUR ENERGY BLEND
☕ Perfect Energy Drink/ Coffee replacement
⚡ Provides extended focus and boundless energy
🏀 Ideal before sports, long drive, work or a long study session! 

✅ Yes if
▪️ You want extra energy
▪️ You always wanted an energy boost before playing sports
▪️ You want an alternative to Energy Drinks or coffee

❌ No if
▪️ You do not want stimulants
▪️ You would rather have a supplements that will give you a good pump at the gym - see Pump Addict or Pre Fuel

Struggling to stay focused and alert throughout the day? Feeling drained during those long work hours or study sessions? We have the solution for you!
Introducing our game-changing 6-Hour Energy supplement. Packed with essential Amino Acids, Vitamins, Minerals and a synergistic blend of Stimulants, this powerful formula provides extended focus and boundless energy!
Don't let fatigue hold you back from reaching your full potential. Say goodbye to midday slumps and hello to enhanced productivity!
⚡ On a daily basis
▪️ Take one scoop whenever you need an energy boost!

⛔️ Caution
▪️ Do not use 4-6 hours before bedtime
ℹ️ 25x Servings

ℹ️ Allergens
▪️ Vegan friendly
▪️ Gluten-Free
▪️ Peanut-Free
▪️ Lactose-Free
▪️ Soy-Free
▪️ Sugar-Free
▪️ Dye-Free

Non-medicinal ingredients: Natural & Artificial Flavors, Citric Acid, Sucralose, Calcium Silicate, Maltodextrin.
Supplement Facts - Aminos+Energy6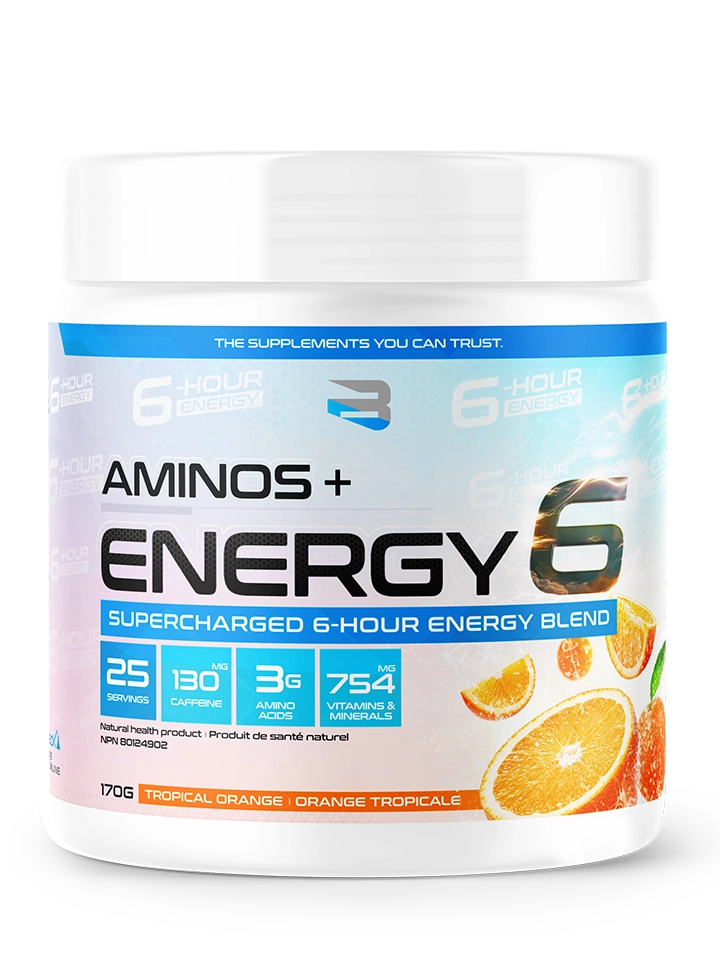 This product has no reviews yet.