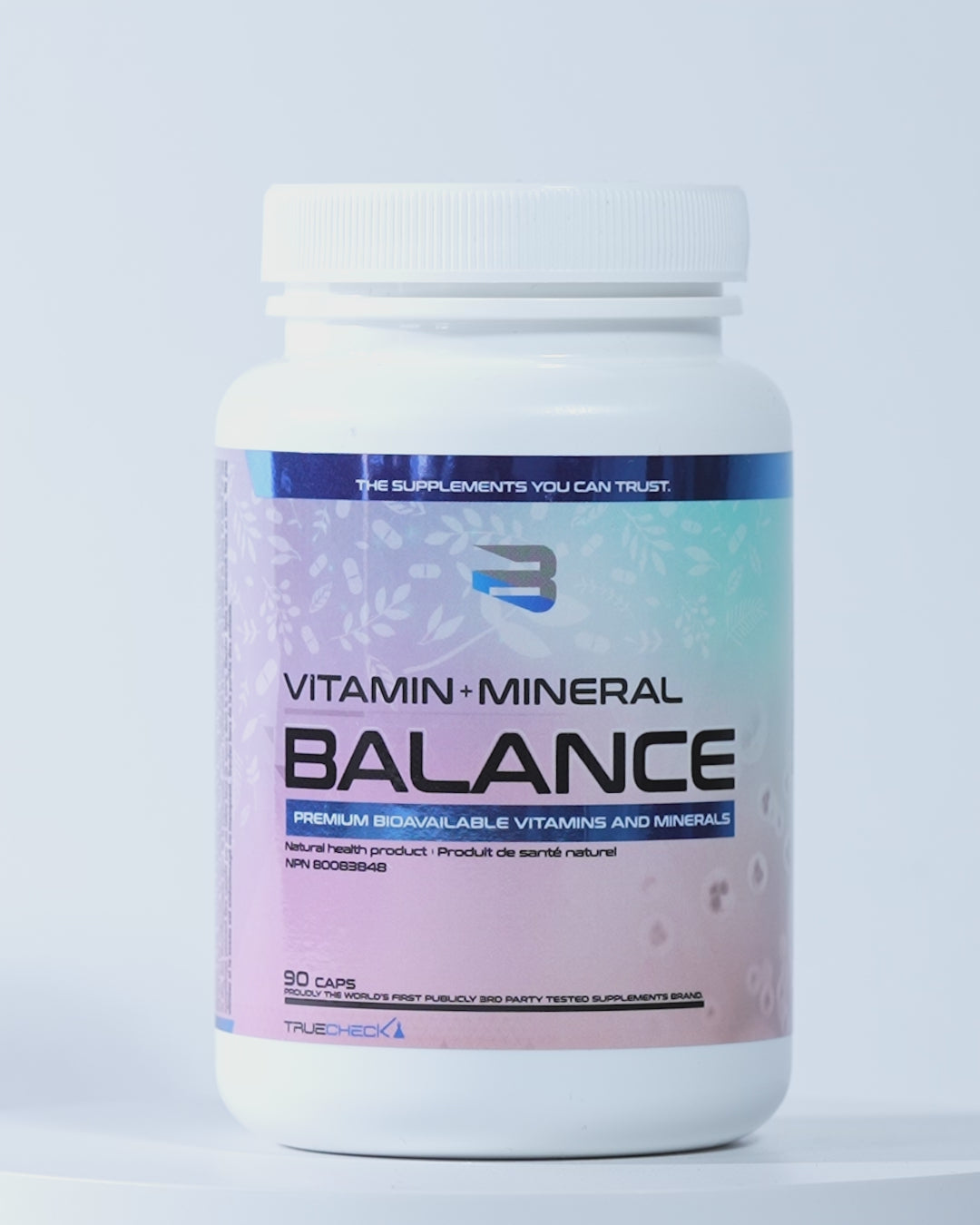 Vitamin + Mineral Balance
---
Vitamin+Mineral Balance is a high-potency formula that provides all the necessary vitamins and minerals your body needs. Multivitamins are a must-have for anyone looking to support their immune system, prevent nutrient deficiencies, and fight against oxidative stress.
Supplements Facts - Vitamin + Mineral Balance
✅ Yes if

▪️ You want to strengthen your immune system
▪️ You want to support your body's natural hormonal balance and functioning.
▪️ You want to improve your overall health


❌ No if

▪️ You are already getting a sufficient amount of micronutrients from your regular diet (very unlikely)
▪️ You take all of your vitamins and minerals separately.
📌 On a daily basis

▪️Each day, take 1-2 servings with food
ℹ️ 90x Servings

ℹ️ Allergens
▪️ Gluten-Free
▪️ Peanut-Free
▪️ Lactose-Free
▪️ Soy-Free
▪️ Sugar-Free
▪️ Dye-Free

ℹ️ Non-Medicinals ingredients:
Hypromellose, brown rice flour, leucine, magnesium stearate
This product has no reviews yet.