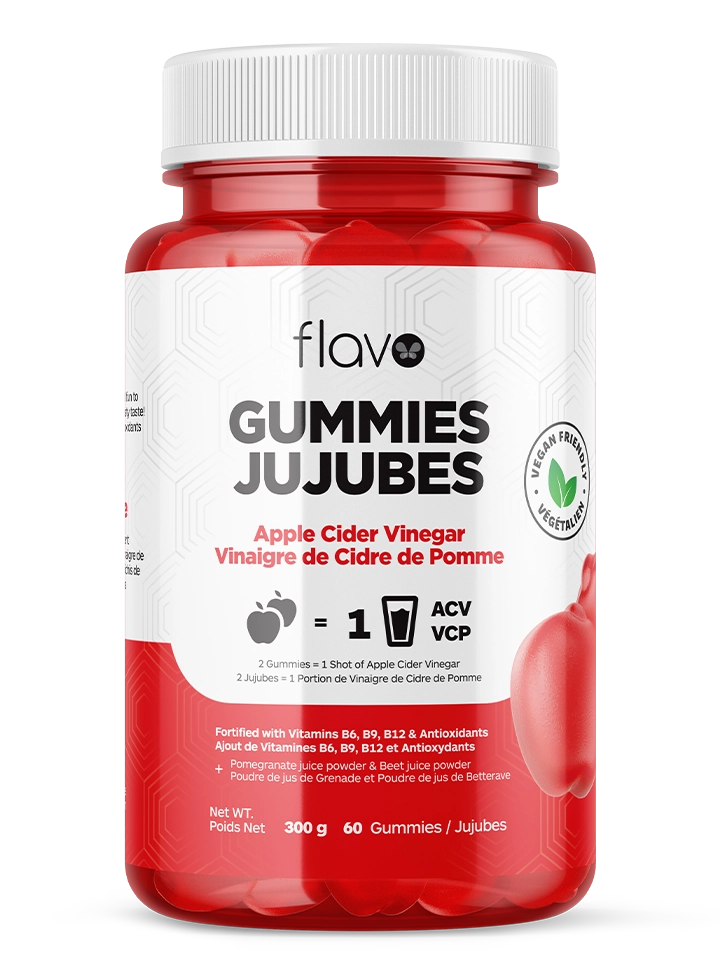 Apple Cider Vinegar Gummies
---
🔥 Helps support metabolism.
❤️ Protect your heart.
💥 
Boost your immune system
🧬 Vitamin B12 to support Cellular Energy Production
🚀 Bonus - Added Antioxidants Support
✅ Yes if
▪️ You want to improve digestion and gut health.
▪️ You want to regulate blood sugar levels.
▪️ You want to protect your heart.

❌ No if
▪️ You like Apple Cider Vinegar best

Our Apple Cider Vinegar gummies are delicious and fun to eat and give all the benefits of apple cider vinegar without the nasty taste! They're fortified with B Vitamins and contain extra antioxidants from Pomegranate Juice Powder and Beet Juice Powder.
☀️ On a daily basis

▪️ Adults: 2 gummies daily before or with a meal.
ℹ️ 60x Gummies

ℹ️ Allergens
▪️ Gelatin Free
▪️ Non-GMO
▪️ Gluten Free


ℹ️ Non-Medicinals ingredients:
Apple Cider Vinegar Powder, Pomegranate Juice Powder, Beet Juice Powder, Vitamin B6 (as Pyridoxine HCL), Vitamin B9 (Folic Acid), Vitamin B12 (as Cyanocobalamin), Iodine (From Potassium Iodide), Sodium Citrate, Glucose Syrup, Sugar, Glucose, Pectin, Citric Acid, Natural Apple Flavor, Vegetable Oil, Liquid Apple Cider Vinegar, Purple Carrot Juice Concentrate, Vitamin A (Beta-Carotene)
Supplement Facts- Apple Cider Vinegar Gummies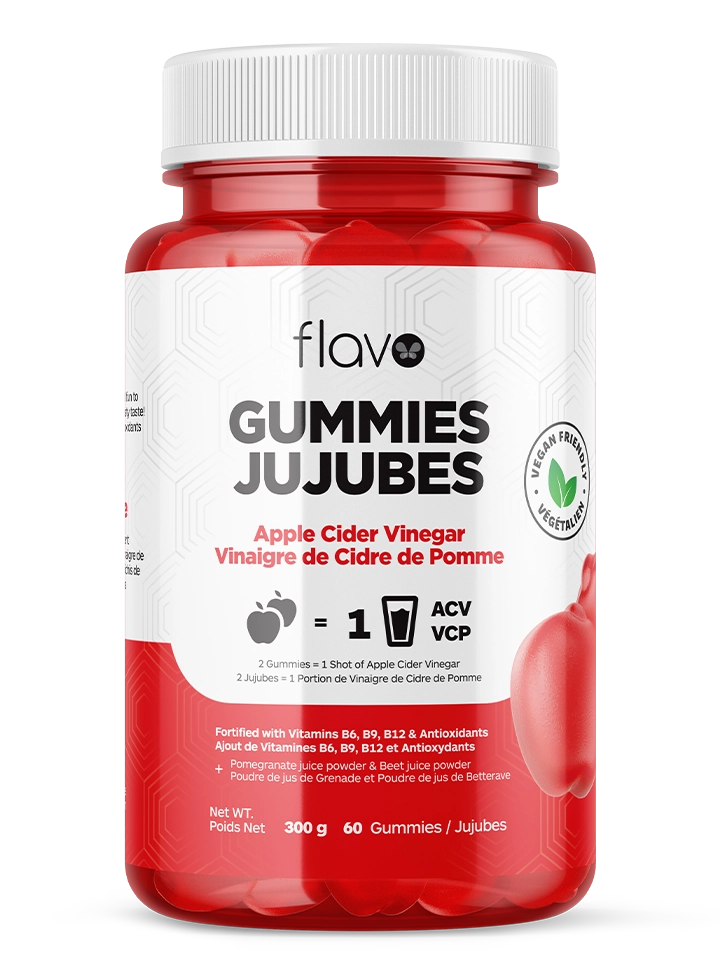 This product has no reviews yet.