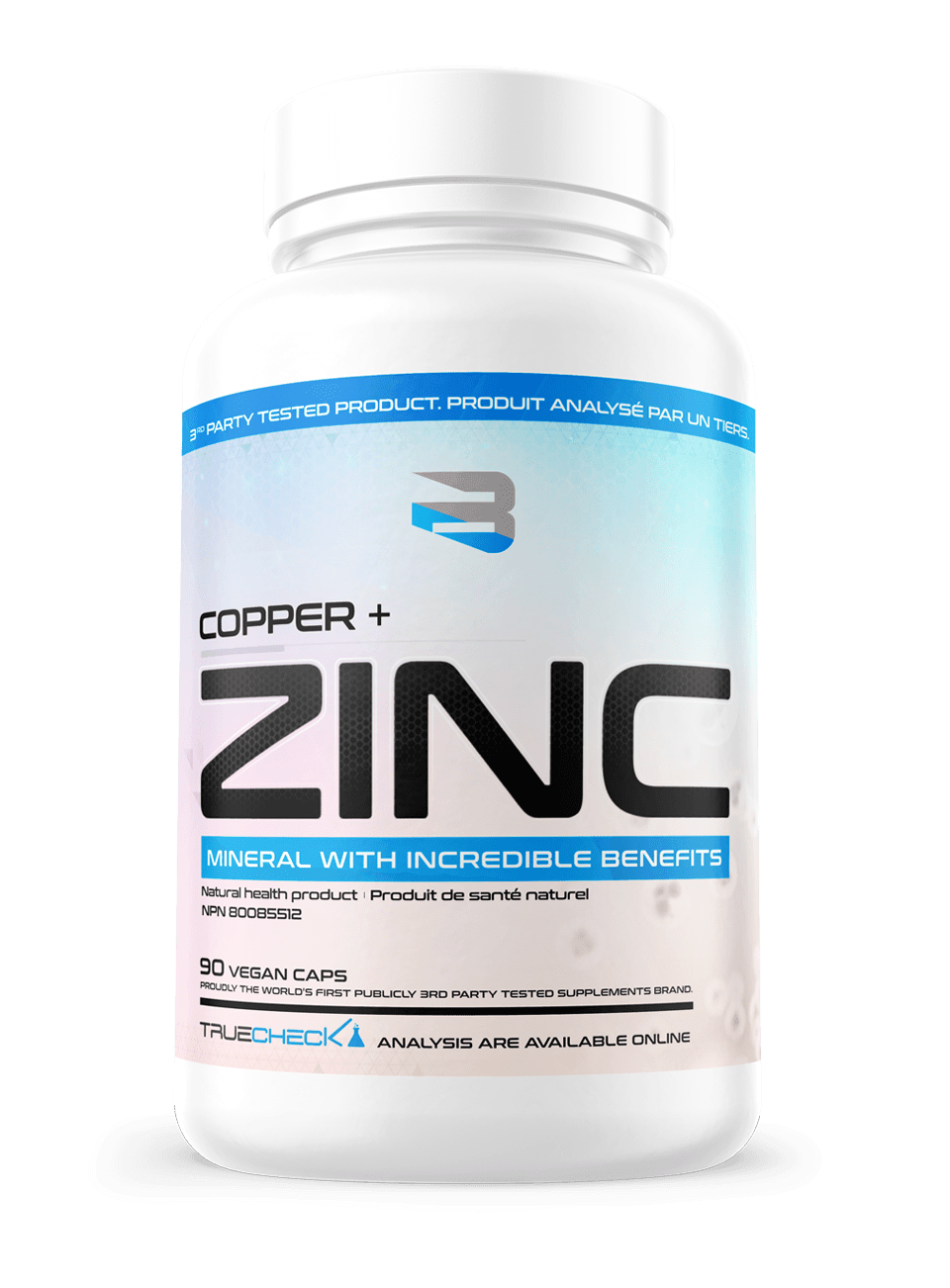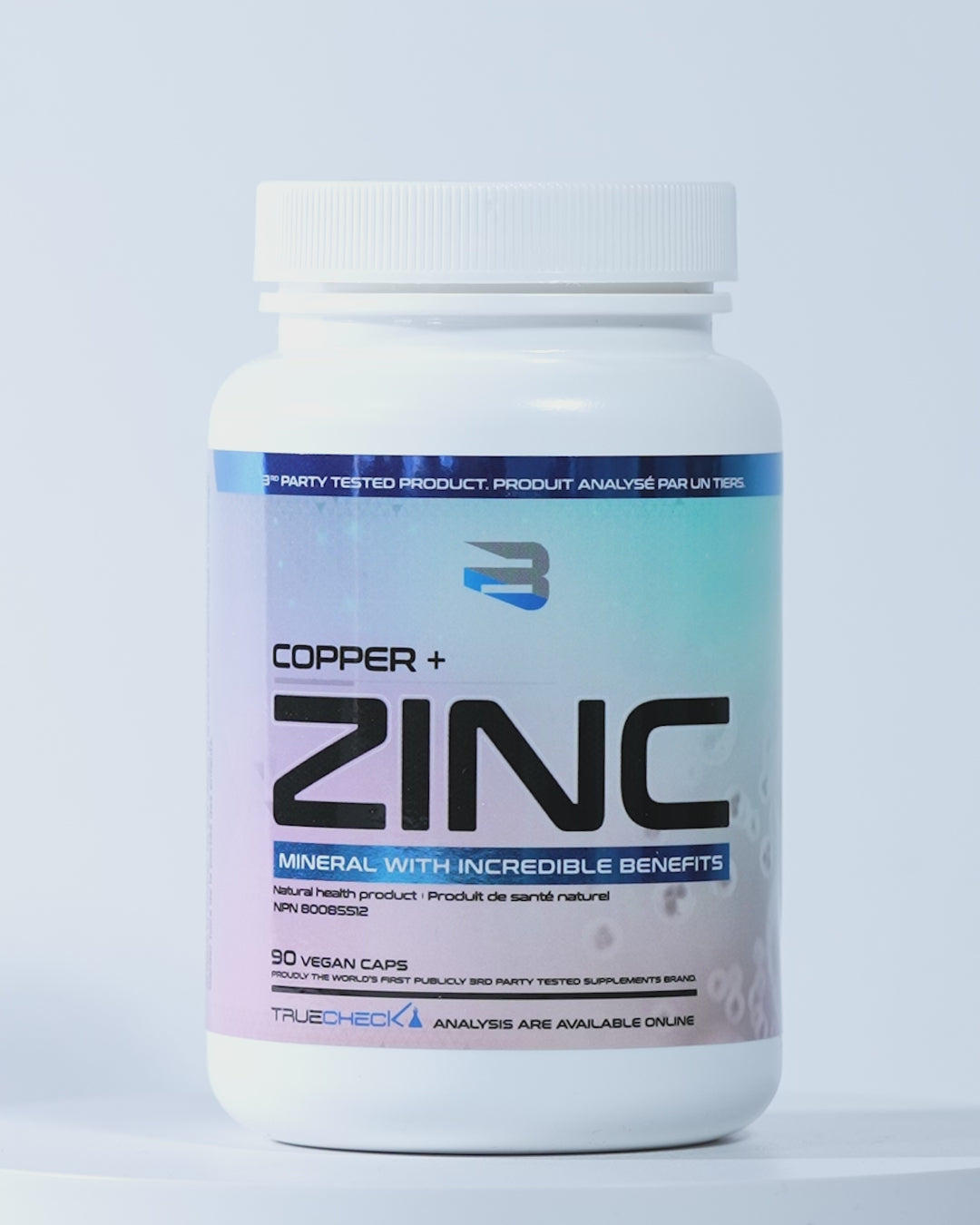 Copper + Zinc
---
Zinc is a very important mineral that helps the body stay healthy. It helps the body make proteins and tissues, and it helps your immune system work properly. We also added Copper for better absorption & synergy.
Supplements Facts - Copper Zinc
✅ Yes if

▪️ You want to lose weight and build muscle.
▪️ You want to strengthen your immune system
▪️ You want to help improve your hormonal balance
▪️ You want to improve your overall health


❌ No if

▪️ You are already getting a sufficient amount of zinc from your regular diet (very unlikely)
📌 On a daily basis

▪️ Each day, take 1-2 servings with food
ℹ️ 90x Capsules

ℹ️ Allergens
▪️ Vegan friendly
▪️ Gluten-Free
▪️ Peanut-Free
▪️ Lactose-Free
▪️ Soy-Free
▪️ Sugar-Free
▪️ Dye-Free

ℹ️ Non-Medicinals ingredients:
Hypromellose, brown rice flour, leucine, magnesium stearate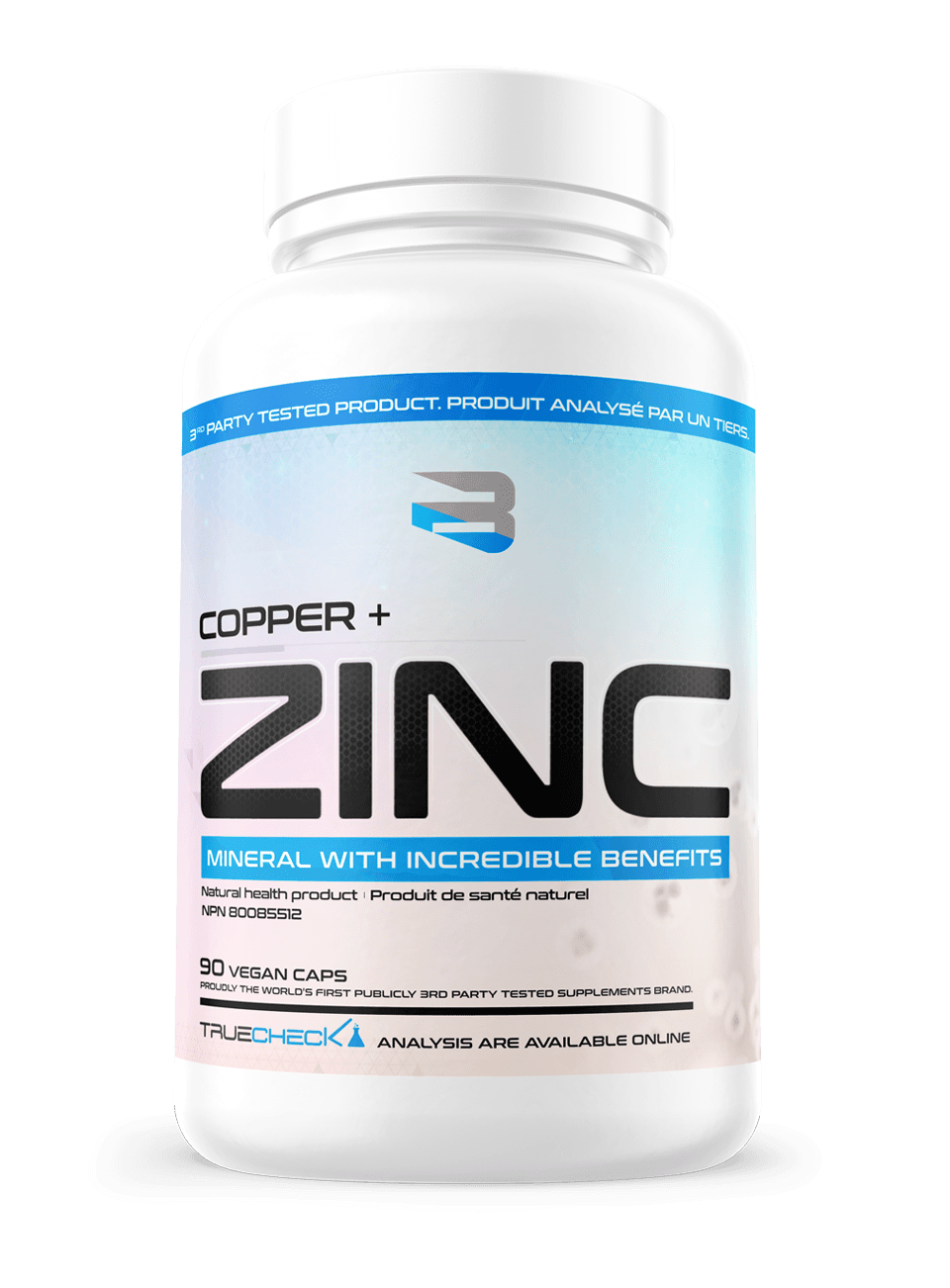 This product has no reviews yet.