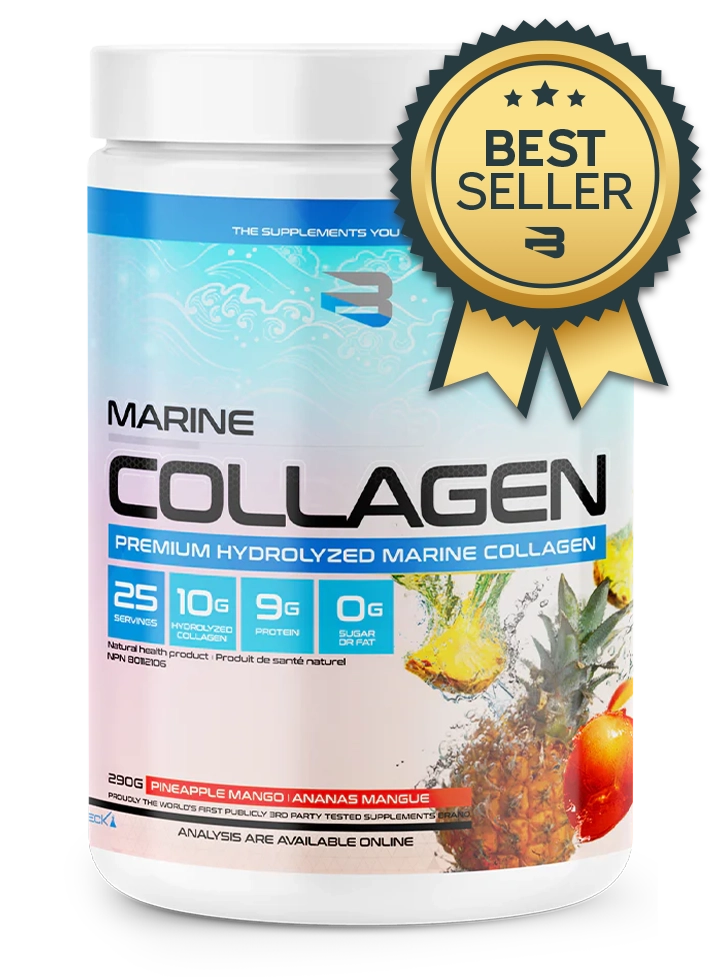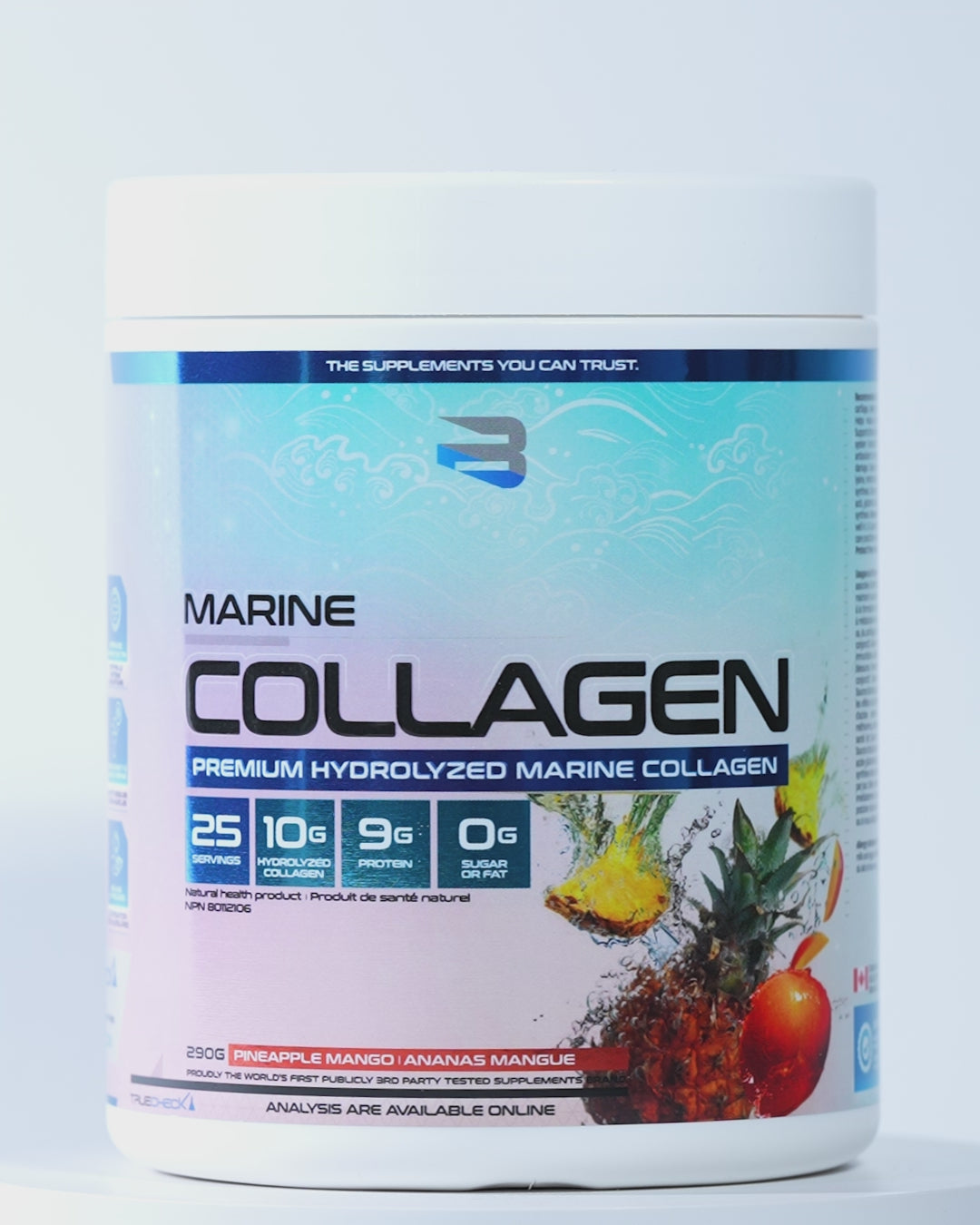 Marine Collagen
---
Marine Collagen in synergy with Magnesium & Vitamin C helps keep your skin looking young and smooth, your hair and nails strong, and your bones and joints healthy. They can help you look and feel your best!
Supplements Facts - Marine Collagen
Marine Collagen - Unflavored
Marine Collagen - Flavored 
✅ YES IF

▪️ You want to build strong bones and healthier joints.
▪️ You want to improve the texture of your skin, make it look more vibrant
▪️ You want to help your body rebuild tissue and heal itself more quickly.

❌ NO IF

▪️ There is more than enough collagen in your diet already, and you don't need extra Vitamin C or magnesium supplements.
📌 On a daily basis

▪️ Take 1 serving daily
ℹ️ 25x Servings

ℹ️ Allergens
▪️ Vegan friendly
▪️ Gluten-Free
▪️ Peanut-Free
▪️ Lactose-Free
▪️ Soy-Free
▪️ Sugar-Free
▪️ Dye-Free

ℹ️ Non-Medicinals ingredients:

▪️ Pineapple Mango: Natural & Artificial flavors, sucralose
▪️ Mixed Berry: Natural flavor, stevia
▪️ Unflavored: none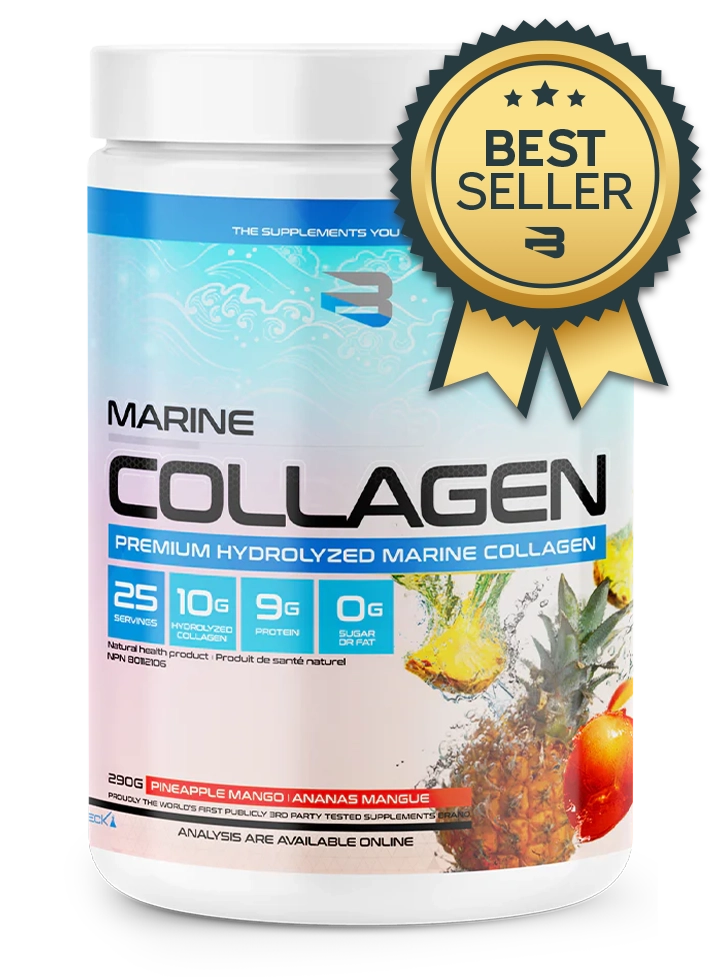 This product has no reviews yet.