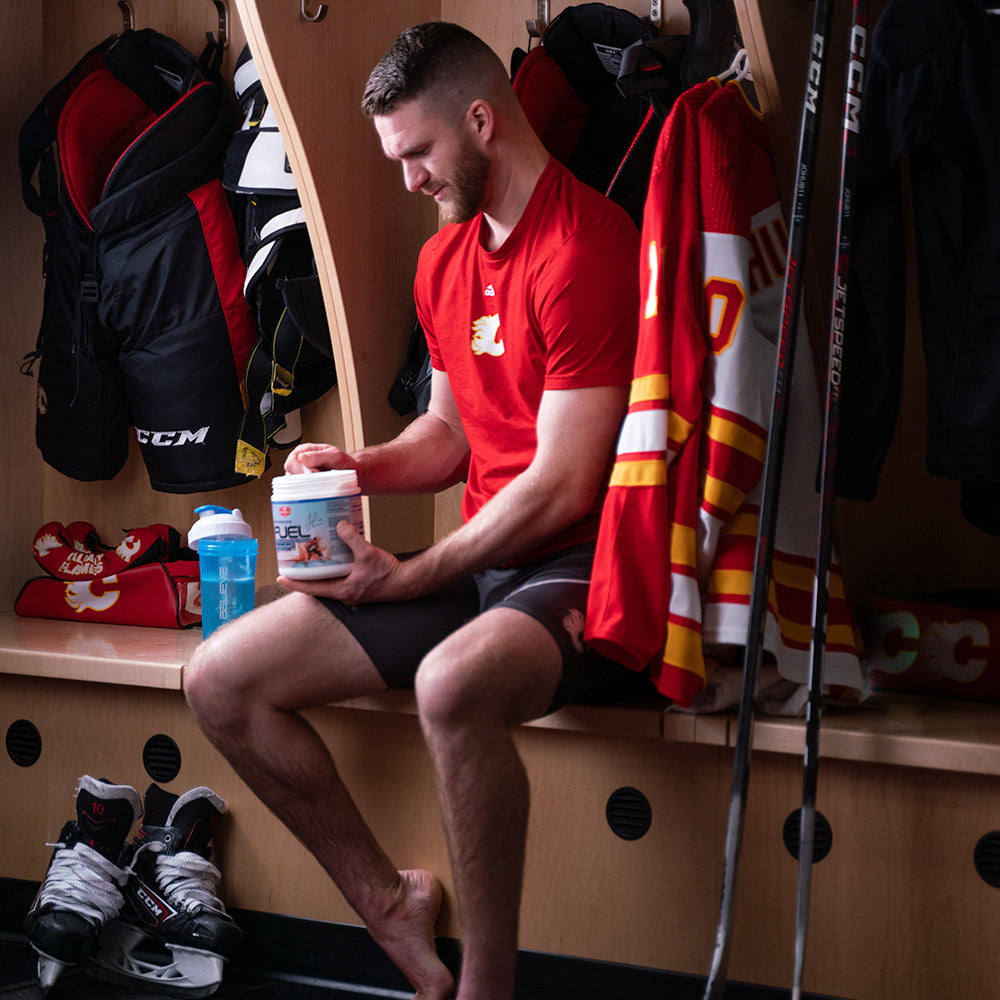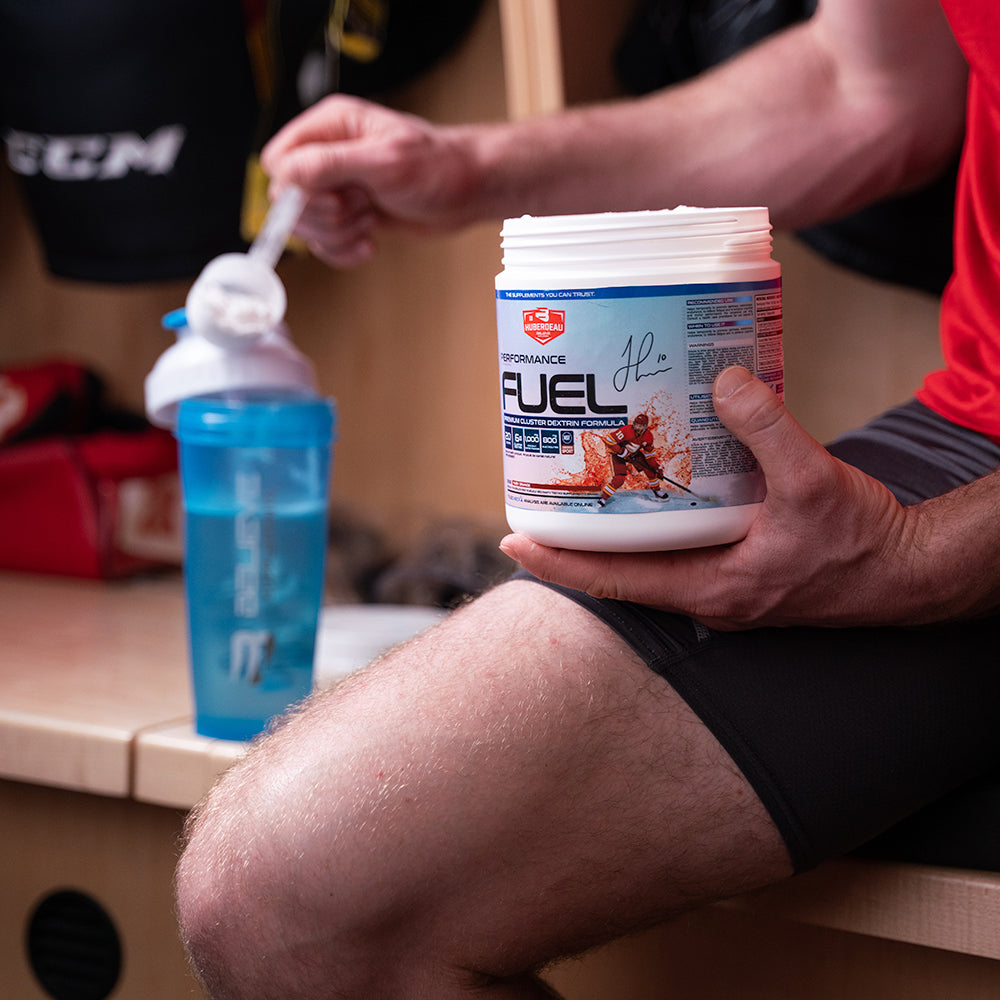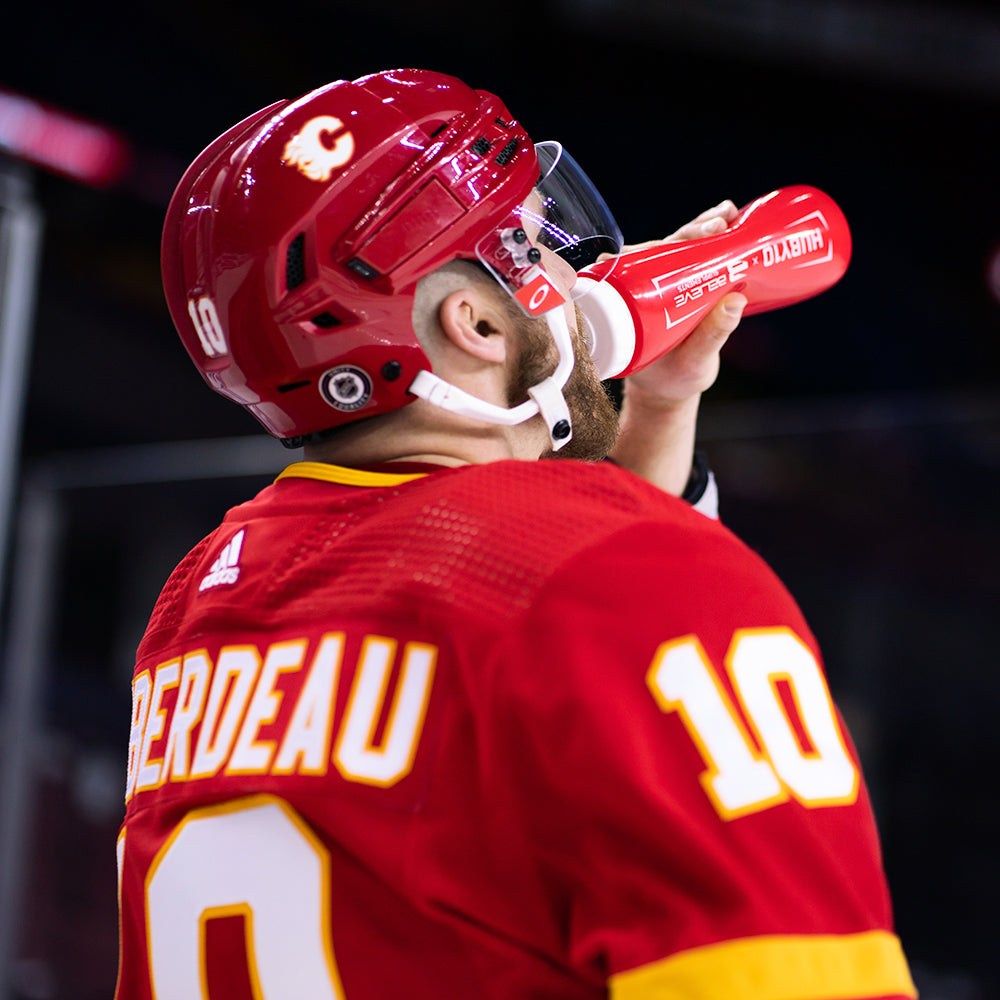 Performance Fuel
---
Power, Hydrate, and Elevate your Performance!
⛽️ 25g Cluster Dextrin® - Revolutionary source of carbohydrates designed to improve performance and recovery without the bloating discomfort of conventional sports drinks.
💧 Electrolytes & Coconut Water for optimal Hydration
🚀 Drastically improve athletic performances
P.S. - The Huby10 x Believe NSF line is coming this Winter! 🏒
✅ YES IF

▪️ You want to boost your stamina and endurance during workouts, practices or games
▪️ You want to feel less sluggish and tired after physical activity.
▪️ You want a fuel source that will keep you from feeling bloated and lethargic

❌ NO IF

▪️ Losing weight is a priority for you
▪️ You don't participate in physically demanding activities (e.g. intense workouts, endurance running or hockey)

Supercharge your athletic performance with Performance Fuel! This performance product harnesses the power of easily digestible carbohydrates, ensuring swift absorption and zero bloating or stomach discomfort.

Specially formulated for muscle gain and robust recovery, Performance Fuel empowers you to shatter your limits relentlessly. Get ready to conquer your workouts like never before!
💪 Workouts / Sports days

▪️ It's best absorbed by the body when taken before and during exercise. You can add it to either a pre-workout drink or an intra-workout formula.
▪️ For an even more demanding workout, consider adding it to your recovery shake

🥶 On the days I don't work out?

▪️ We dont recommend using it.
ℹ️ 20x Servings

ℹ️ Allergens
▪️ Vegan friendly
▪️ Gluten-Free
▪️ Peanut-Free
▪️ Lactose-Free
▪️ Soy-Free
▪️ Sugar-Free
▪️ Dye-Free

ℹ️ Non-Medicinals ingredients:

Unflavored: Coconut Water Powder, Sodium Chloride
Lemon Lime: Coconut Water Powder, Natural and artificial flavors, Citric Acid, Calcium Silicate, Stevia Leaf extract, Sucralose, Sodium Chloride
Supplements Facts- Performance Fuel
Unflavored
Lemon & Lime
This product has no reviews yet.