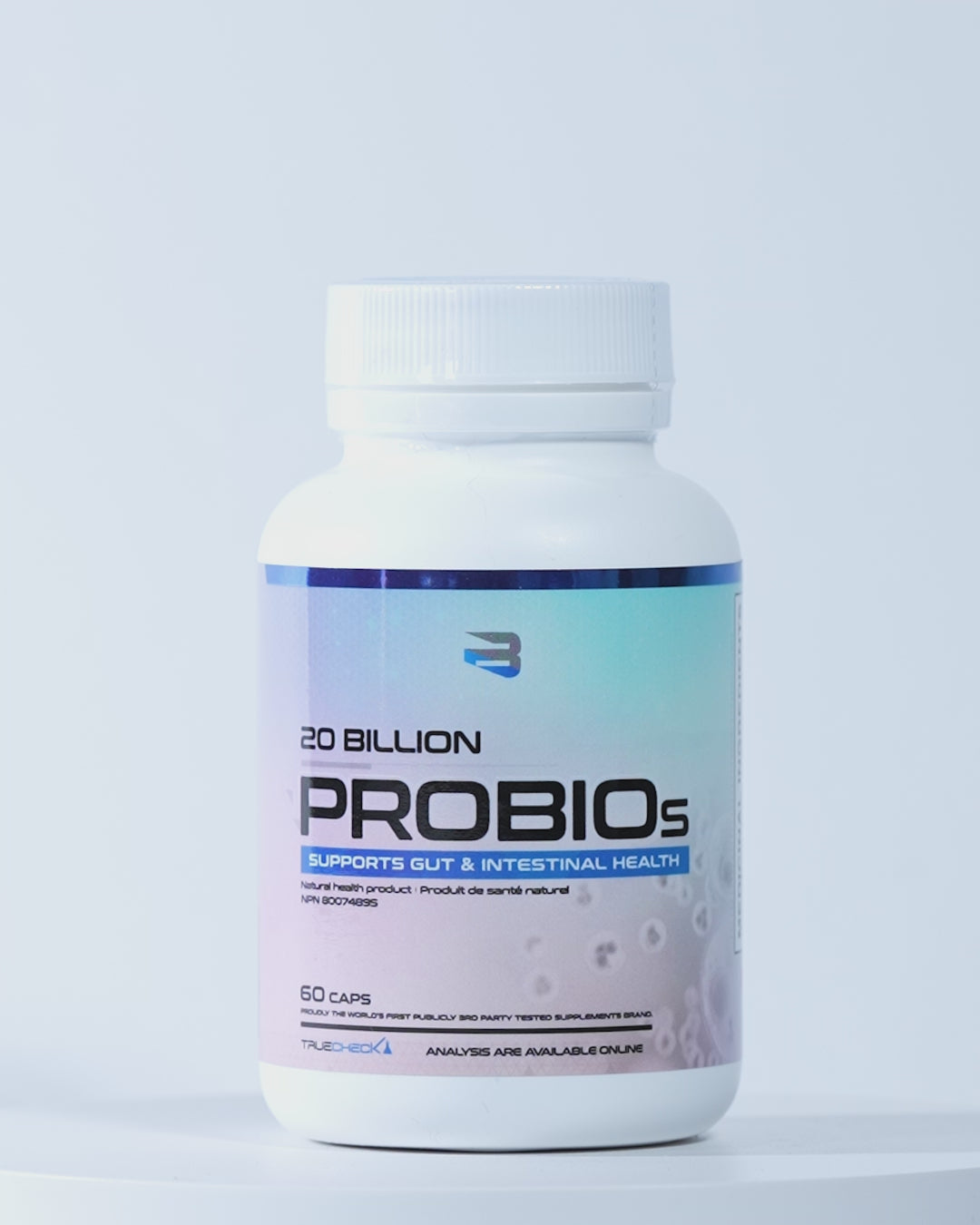 Probiotics 20B
---
Probiotics are essential for good gut health and can help treat and prevent issues like diarrhea, urinary tract infections, irritable bowel syndrome and more. Taking probiotics can help improve your gut flora and immune system, as well as reduce gastrointestinal discomfort.
Supplements Facts - Probios
✅ Yes if

▪️ You want to improve gut health
▪️ You want to strengthen your immune system
▪️ You want your body to get the most benefit from the food you ingest
▪️ You want to improve your digestion

❌ No if

▪️ You are never troubled by bloating or stomach discomfort.
📌 On a daily basis

▪️ Upon waking: Take 1-2 servings 15–20 minutes before your first meal of the day.
ℹ️ 60x Capsules

ℹ️ Allergens
▪️ Vegan friendly
▪️ Gluten-Free
▪️ Peanut-Free
▪️ Lactose-Free
▪️ Soy-Free
▪️ Sugar-Free
▪️ Dye-Free

ℹ️ Non-Medicinals ingredients:
Hypromellose, brown rice flour, leucine, magnesium stearate
This product has no reviews yet.